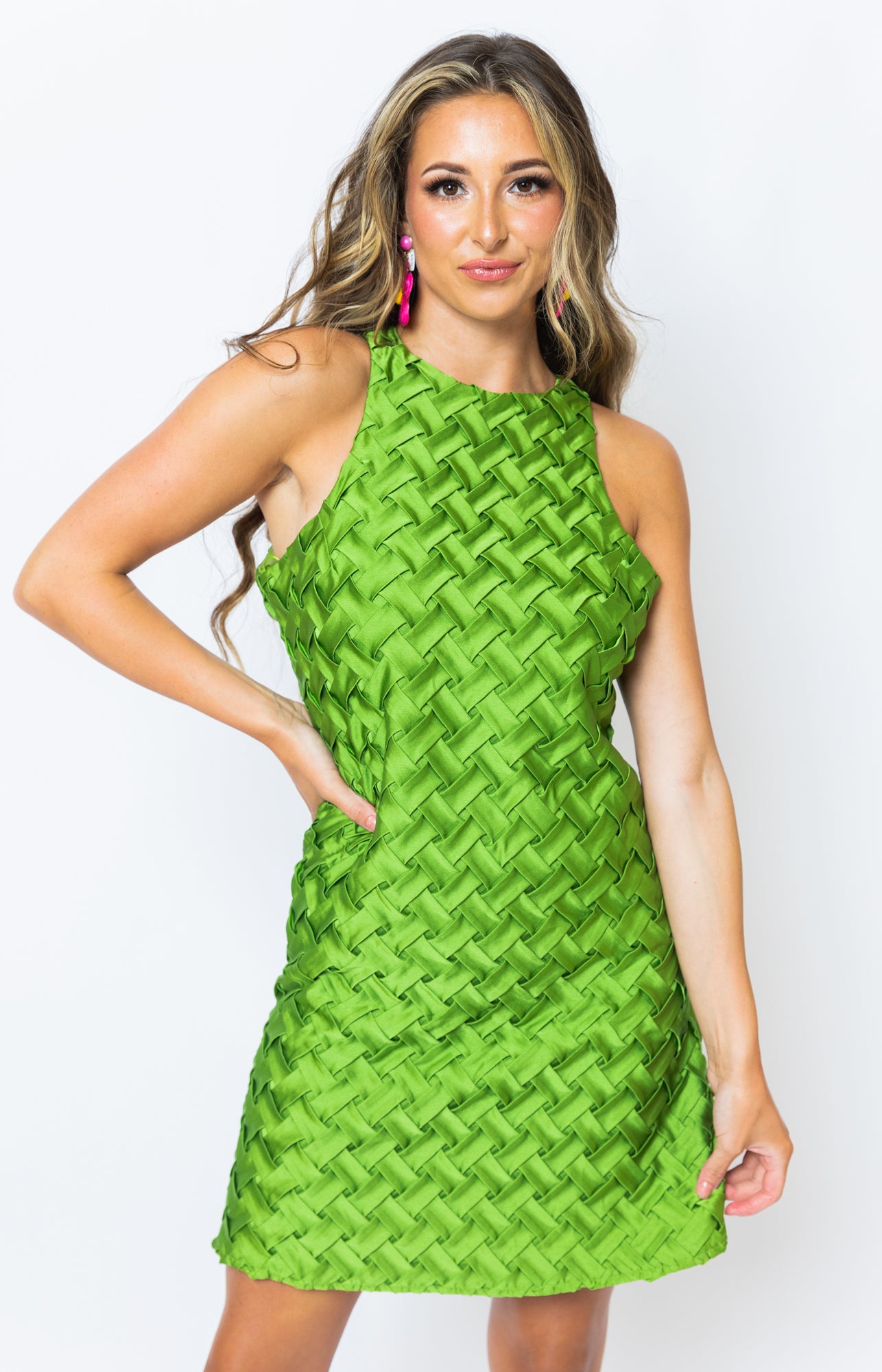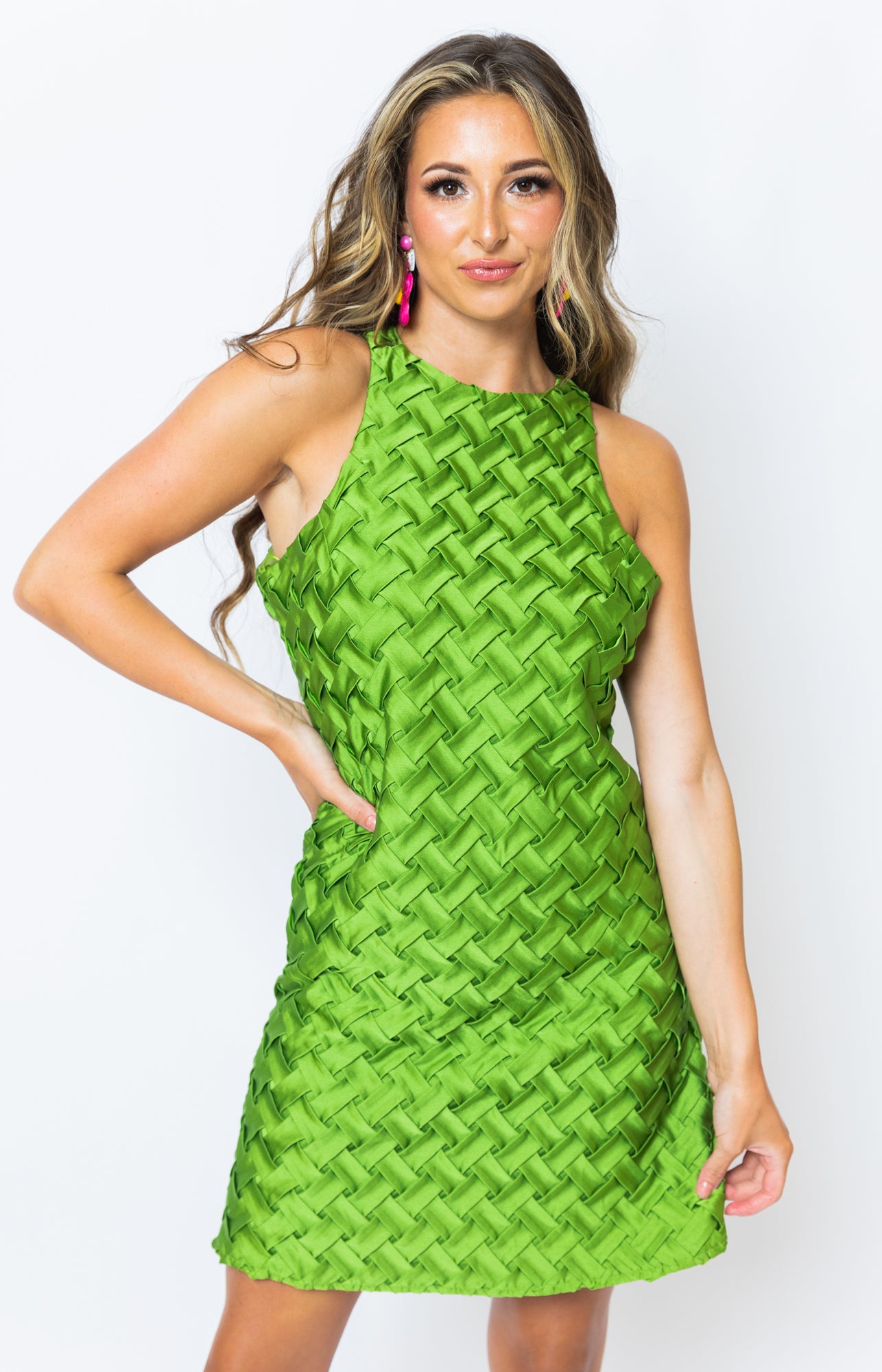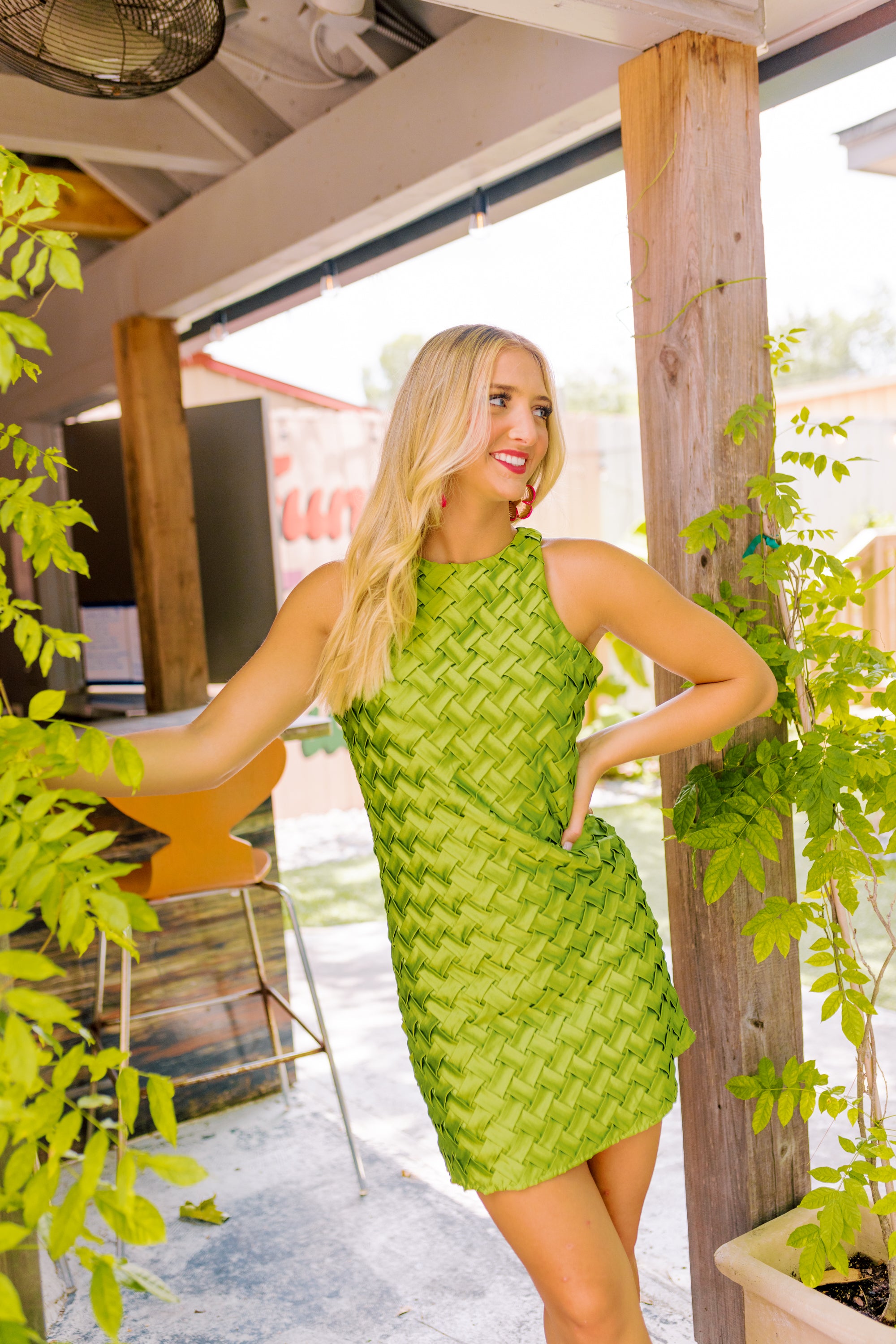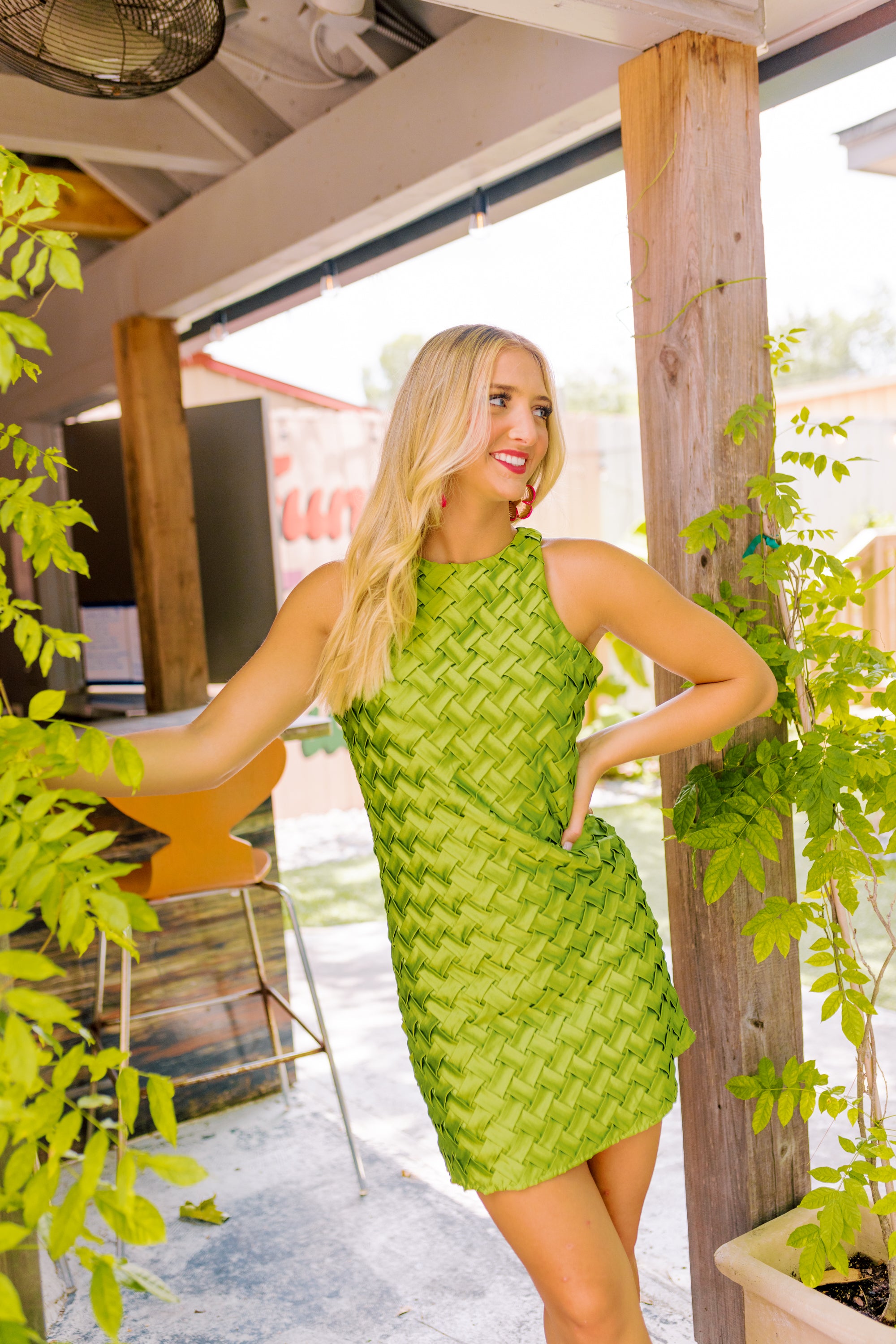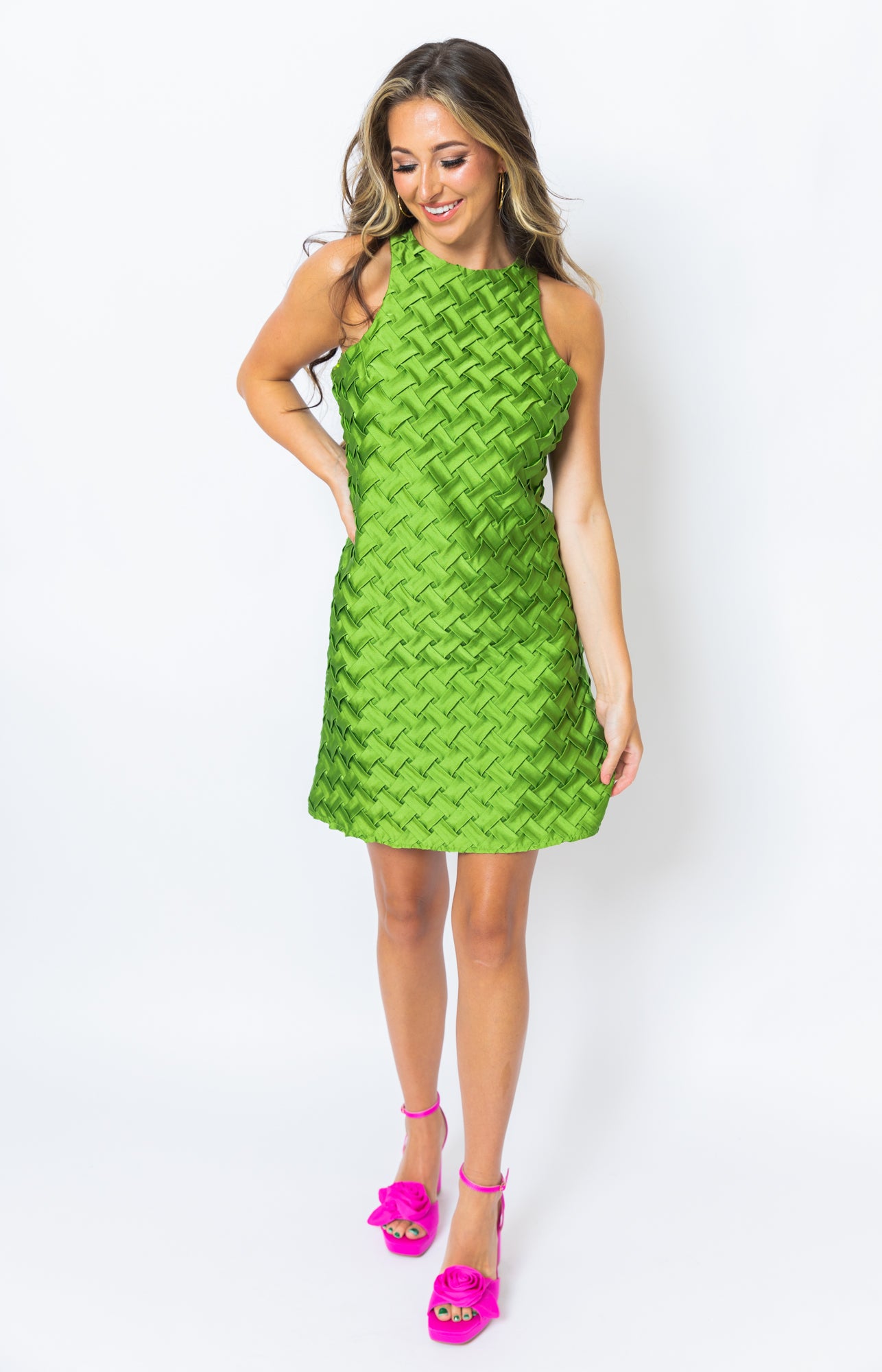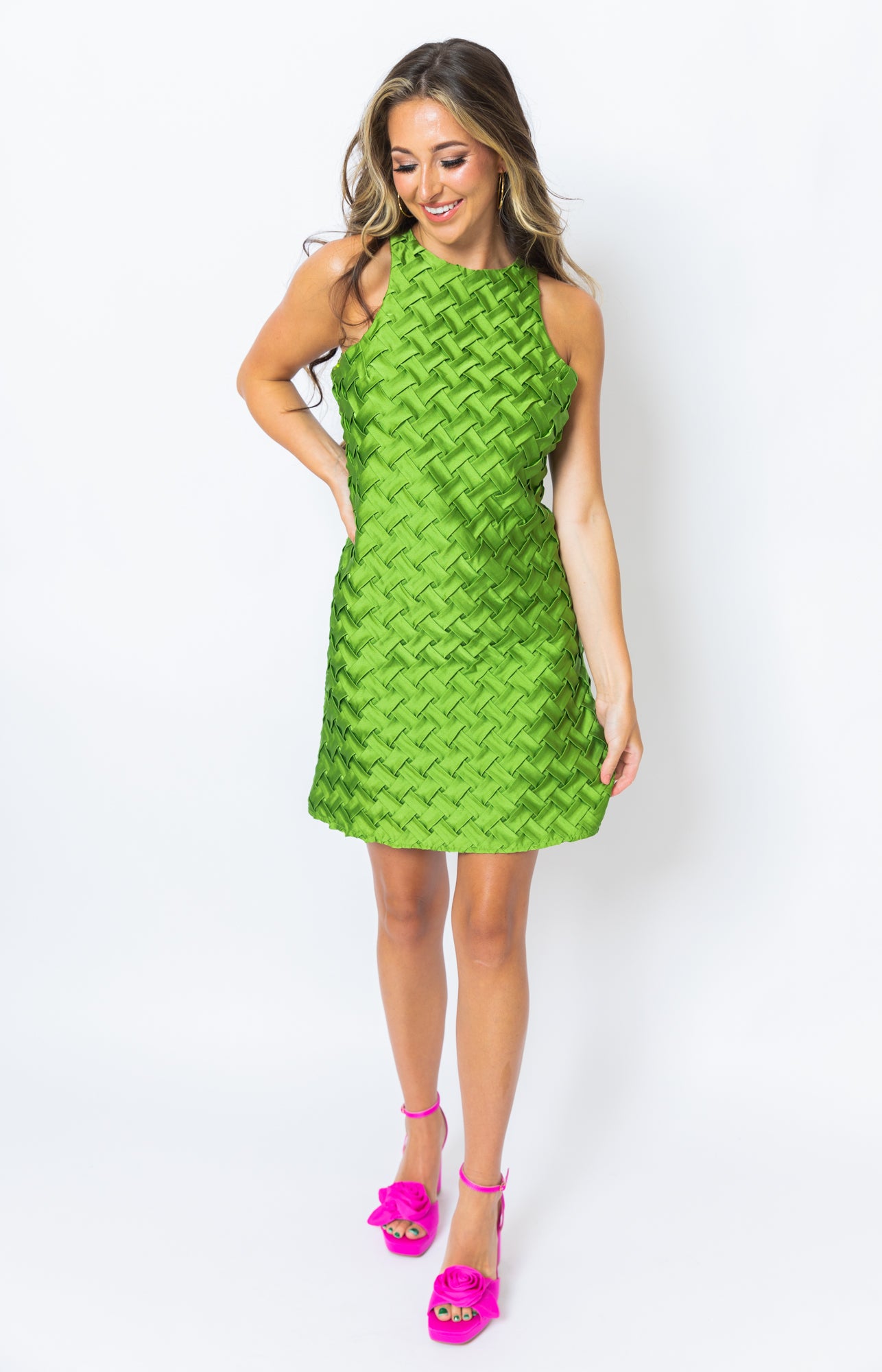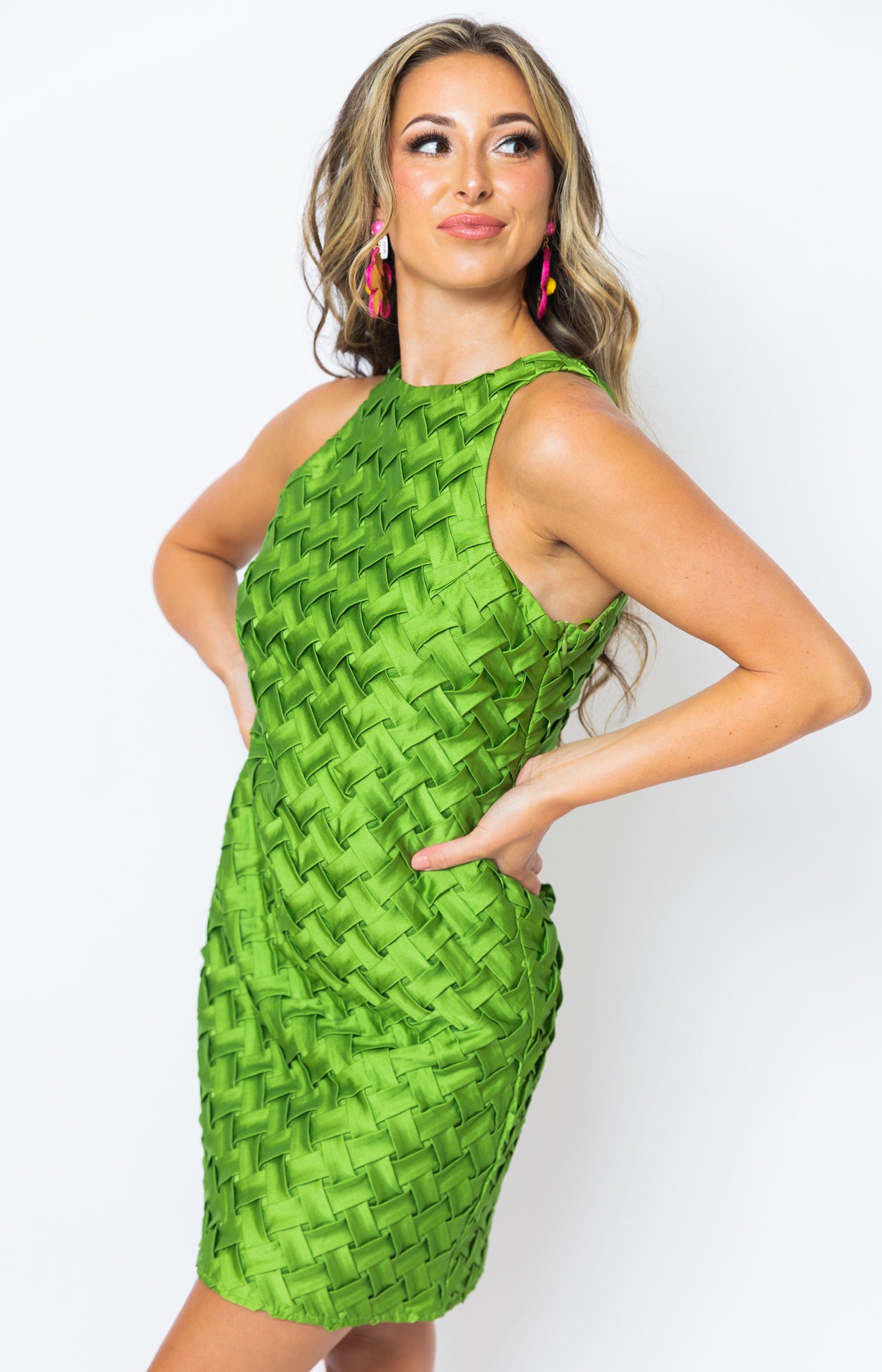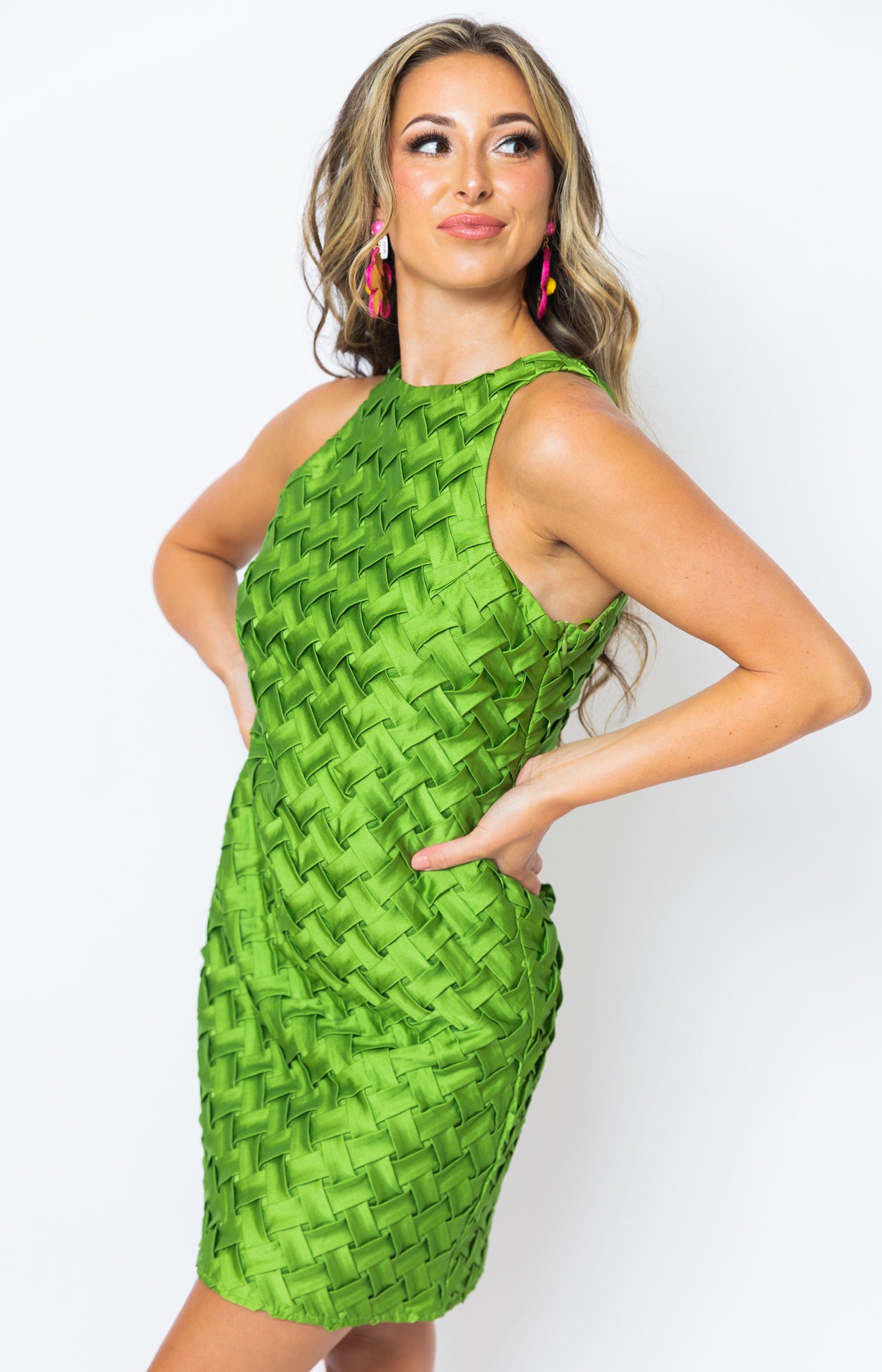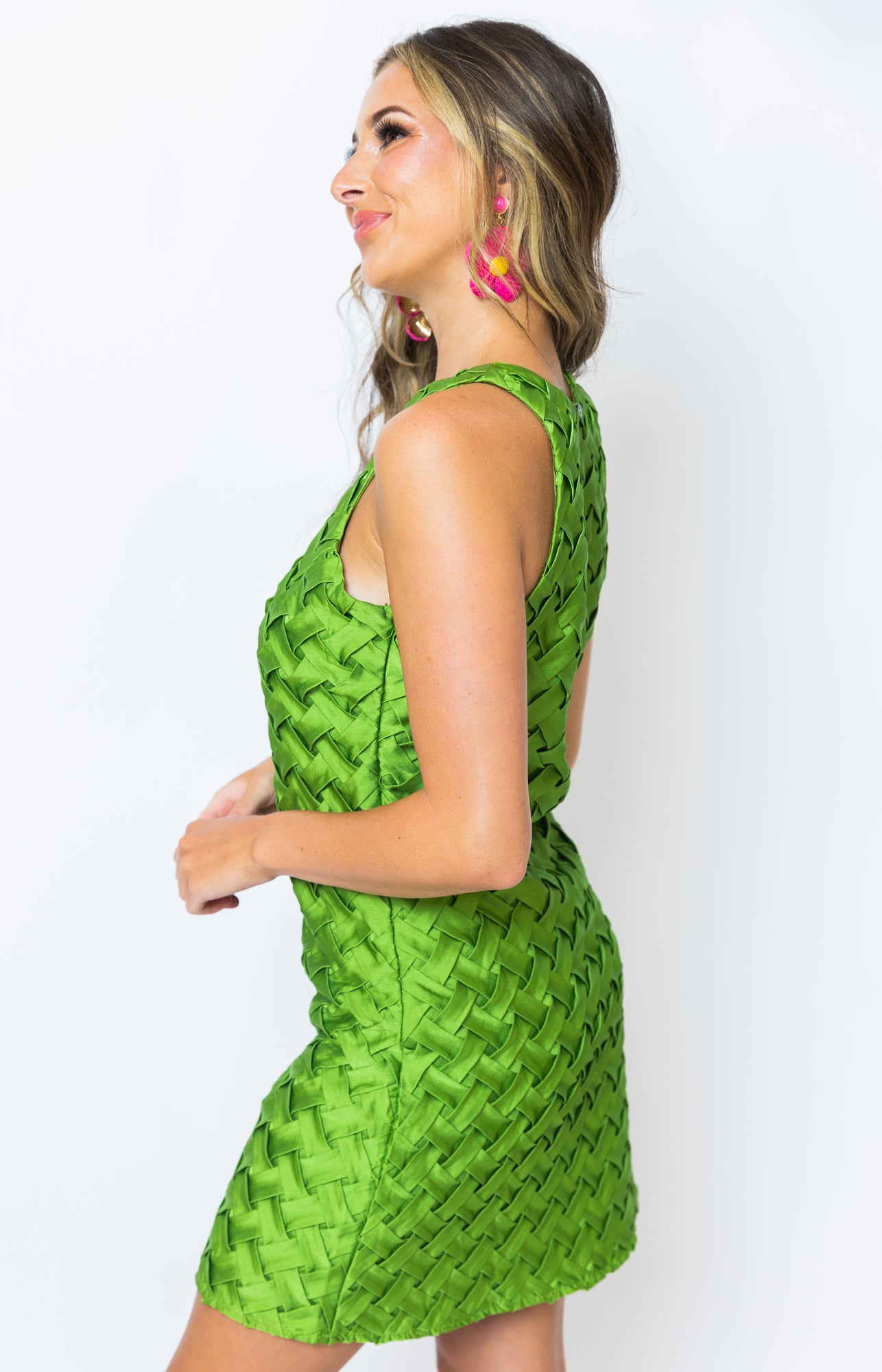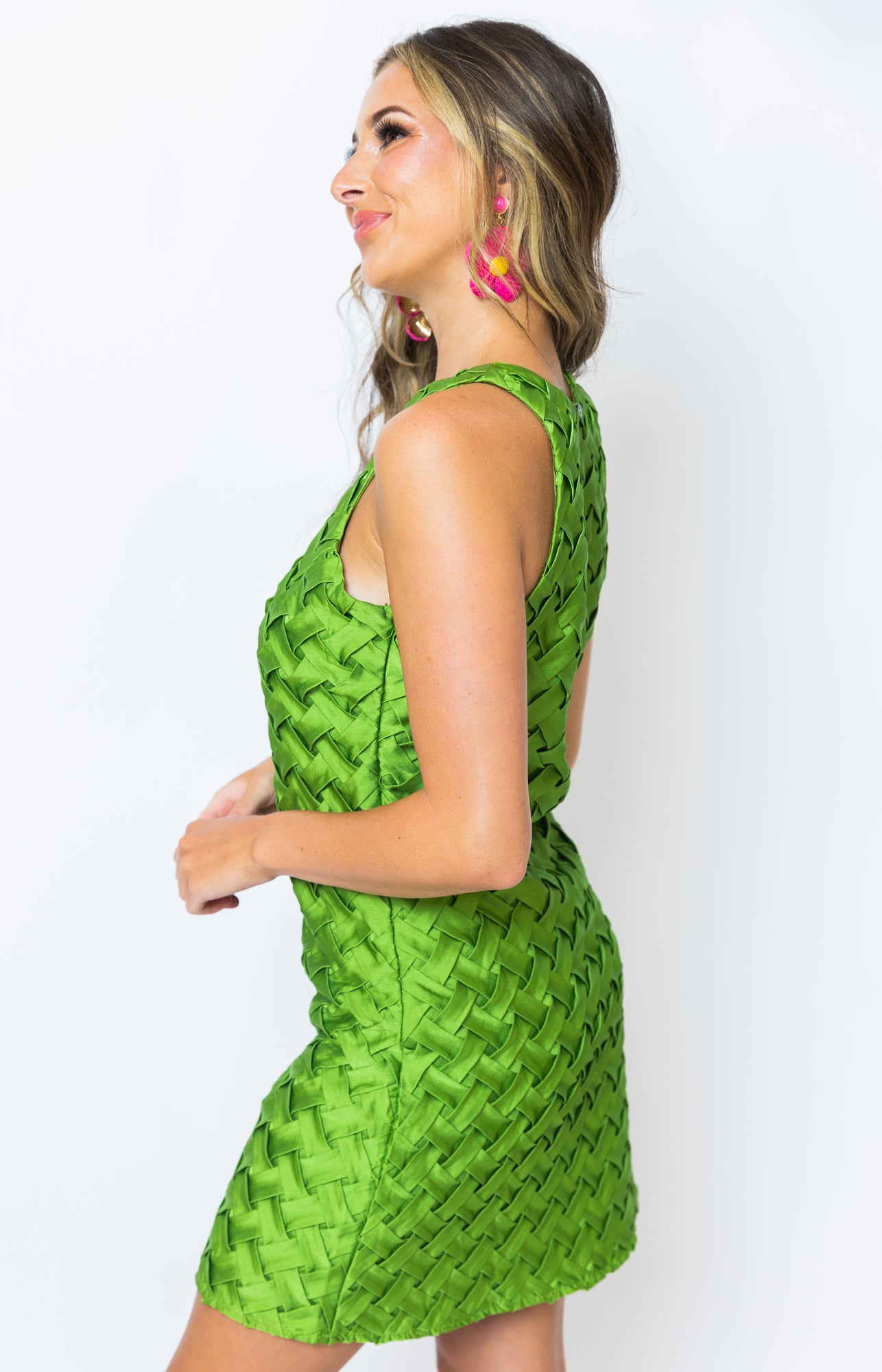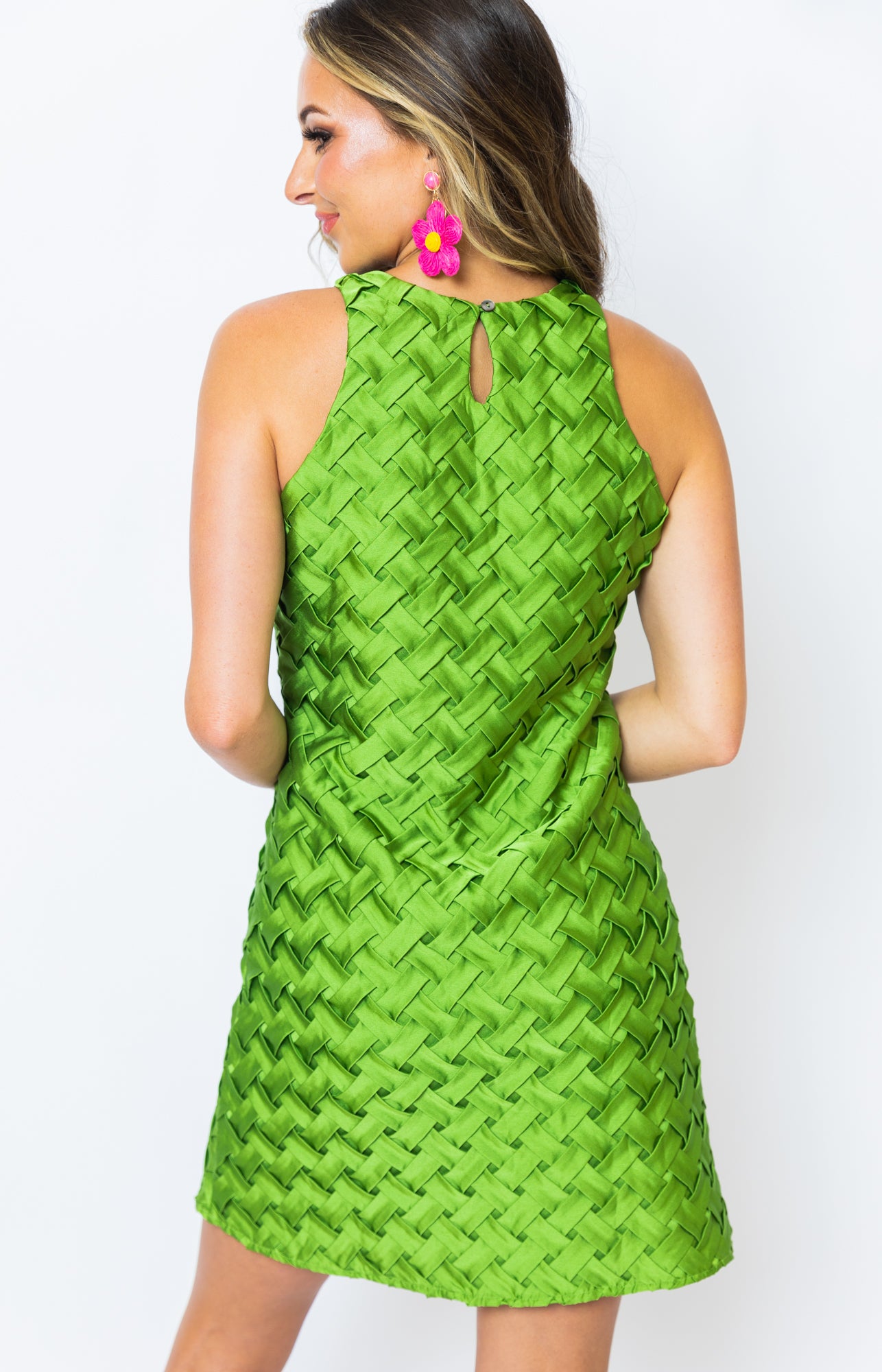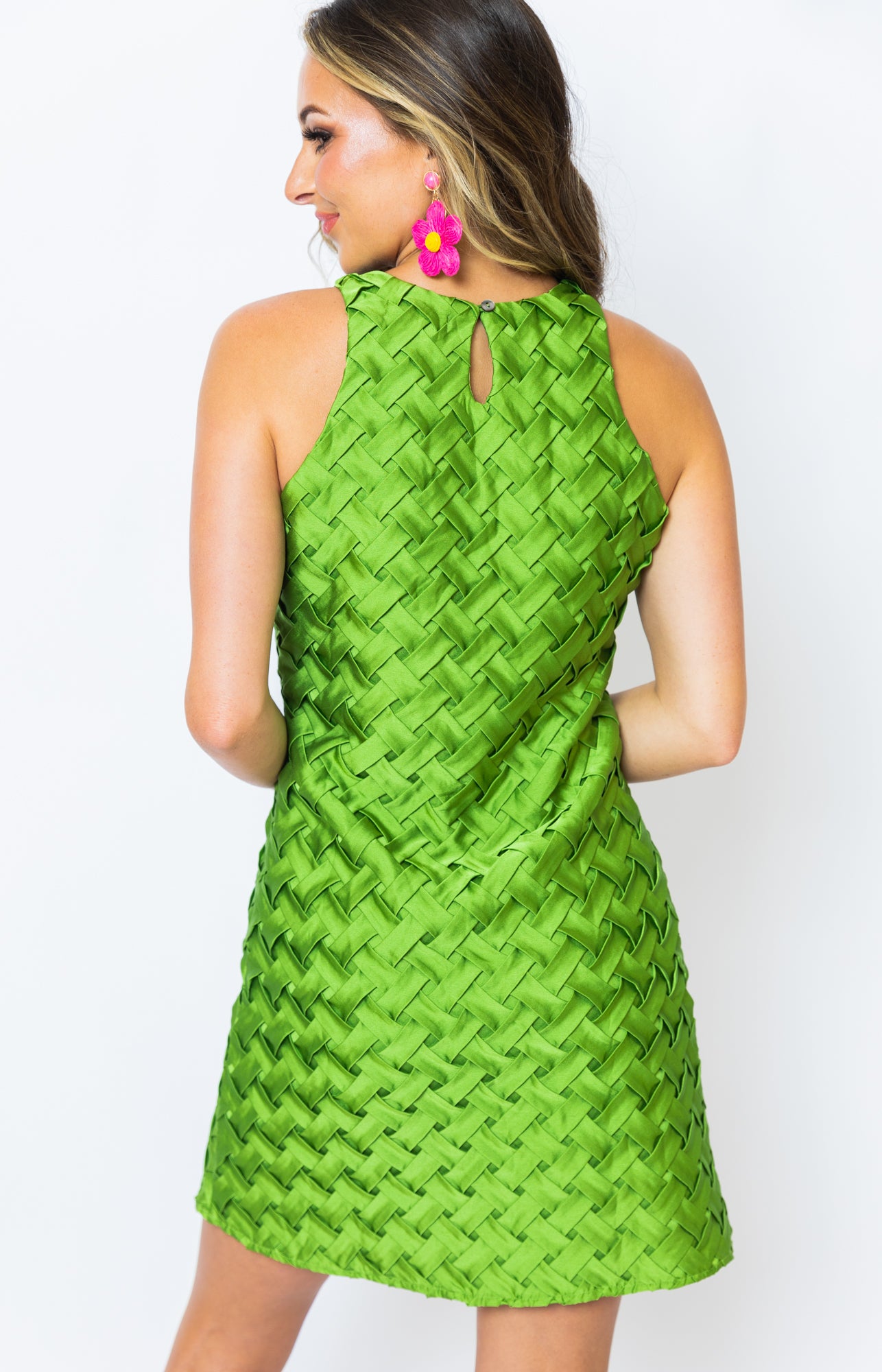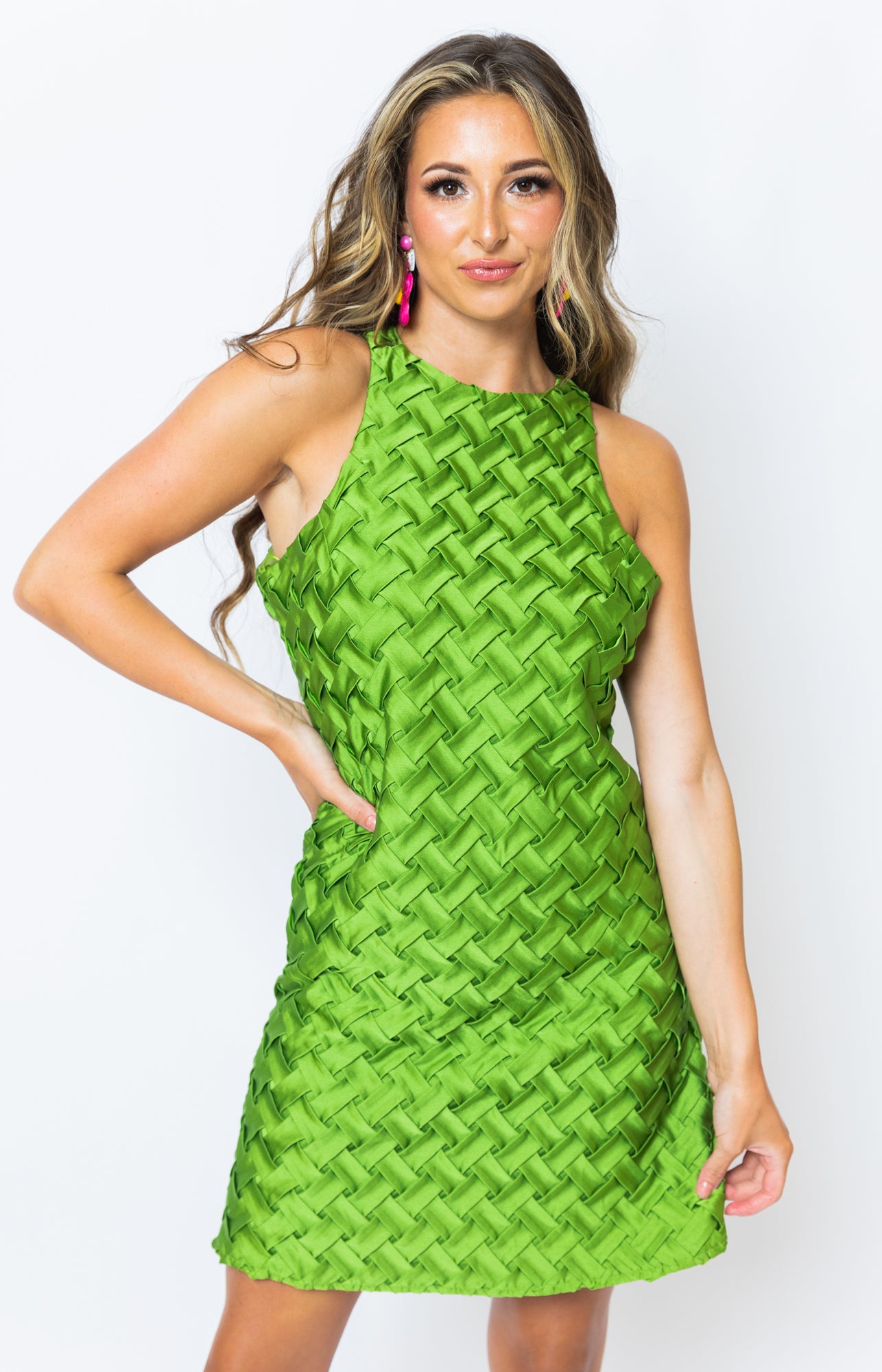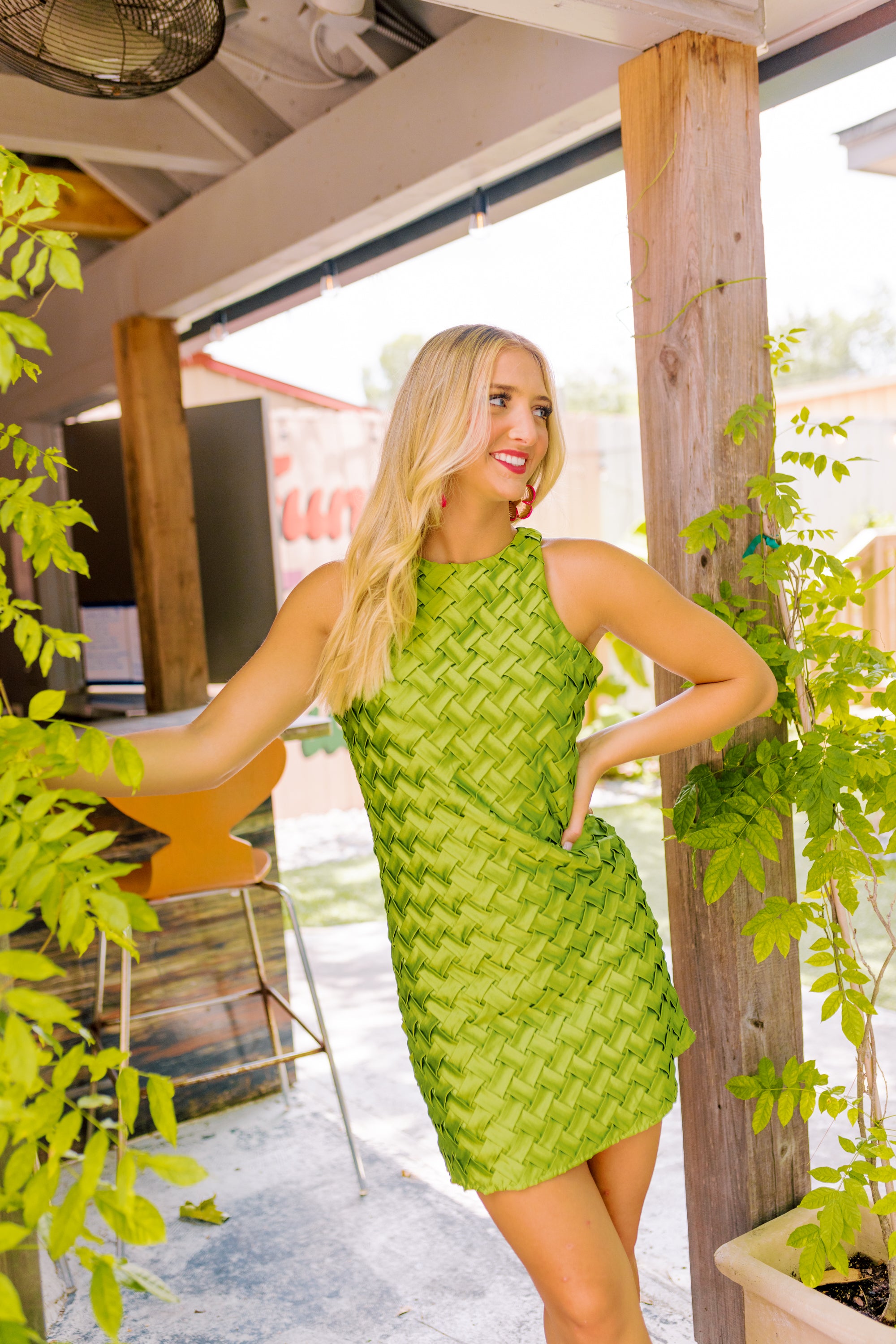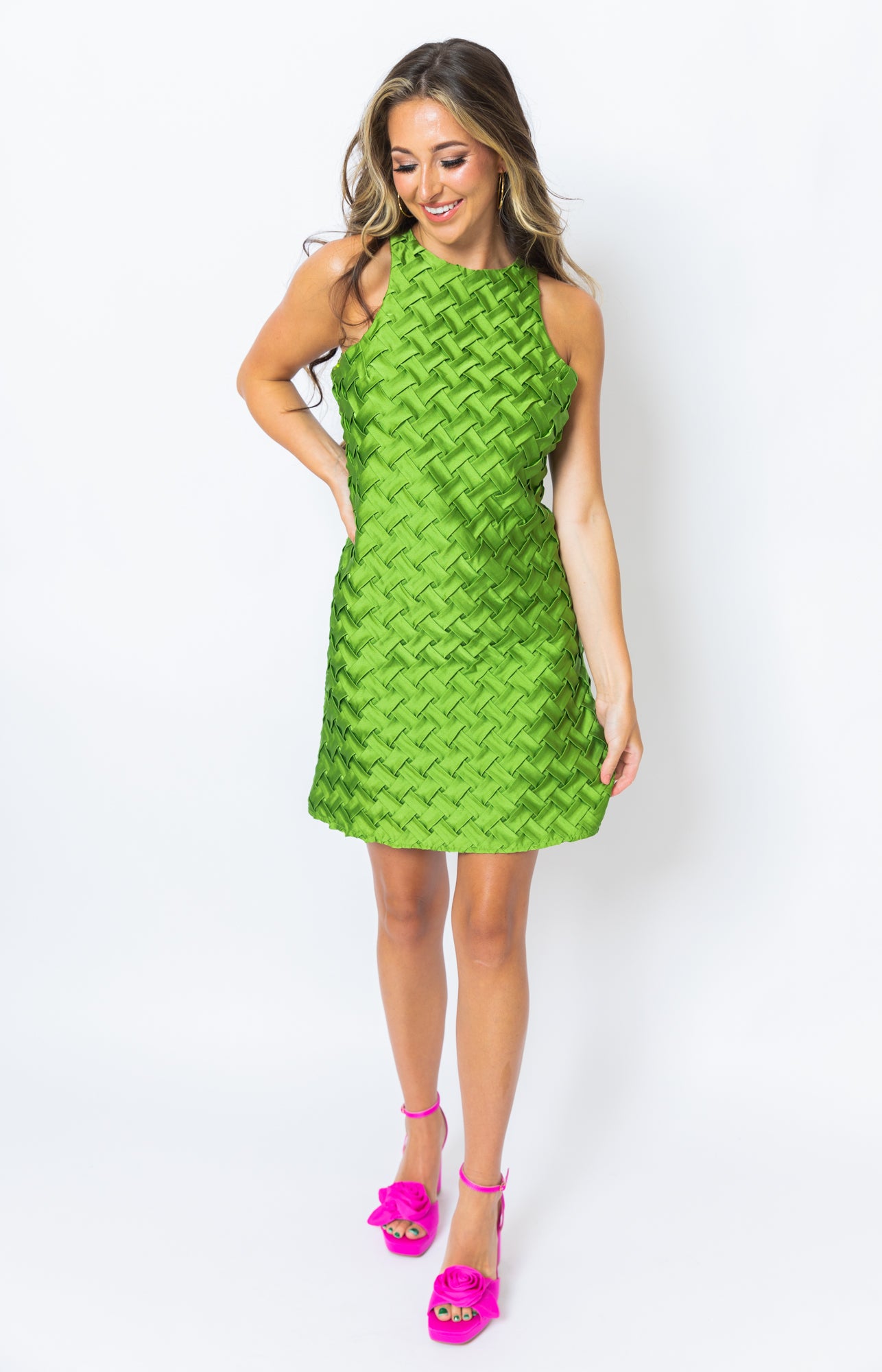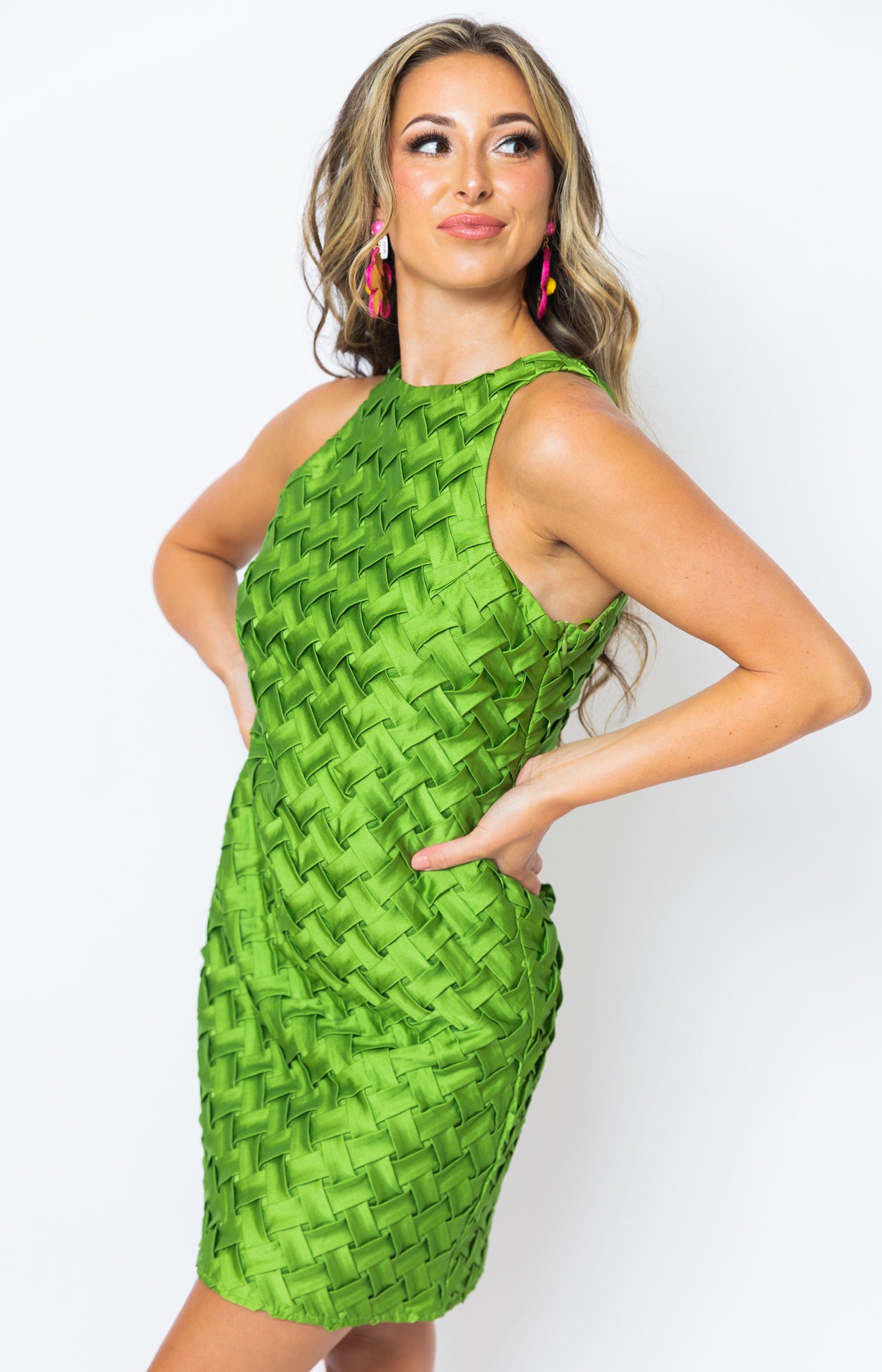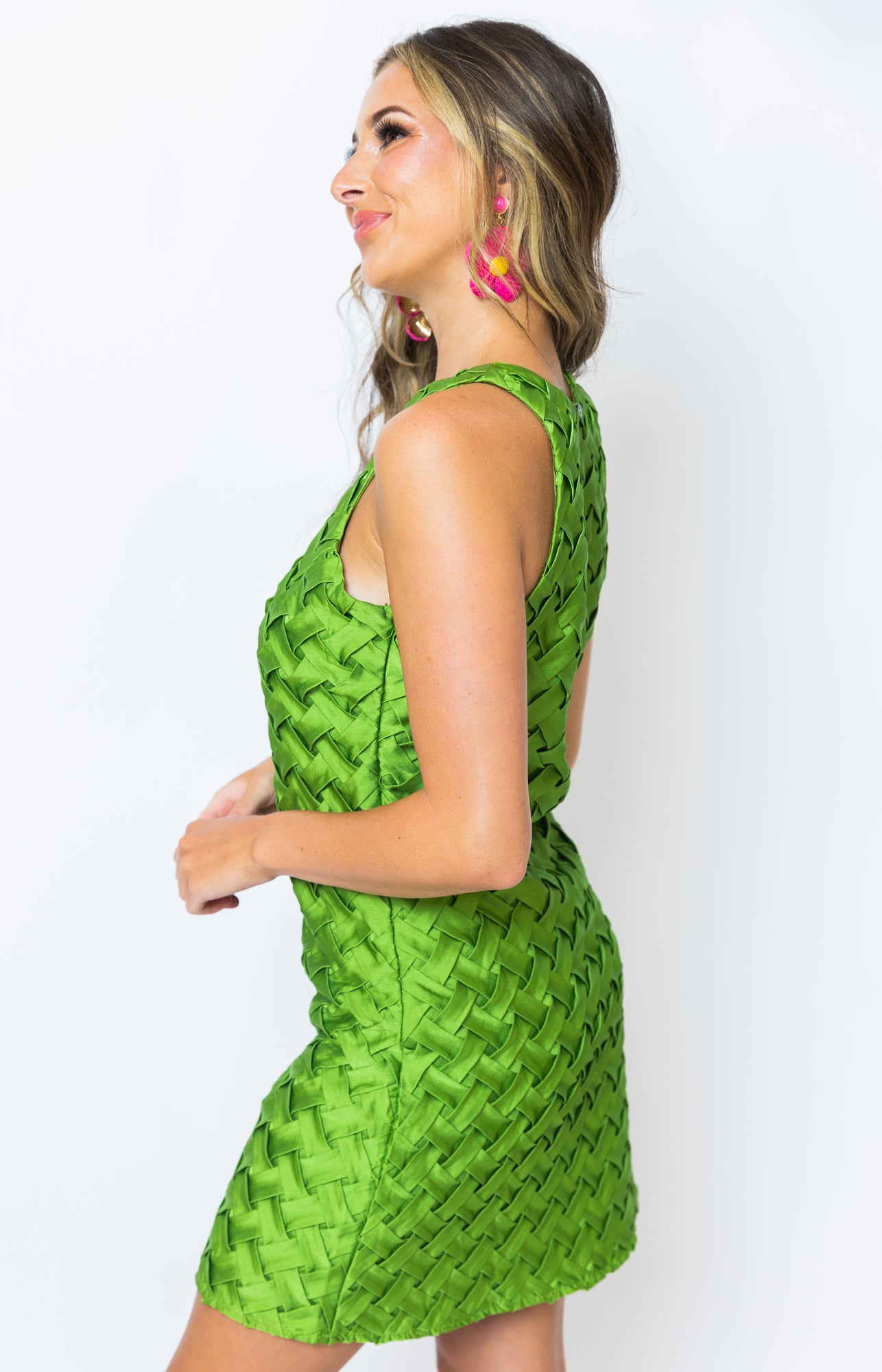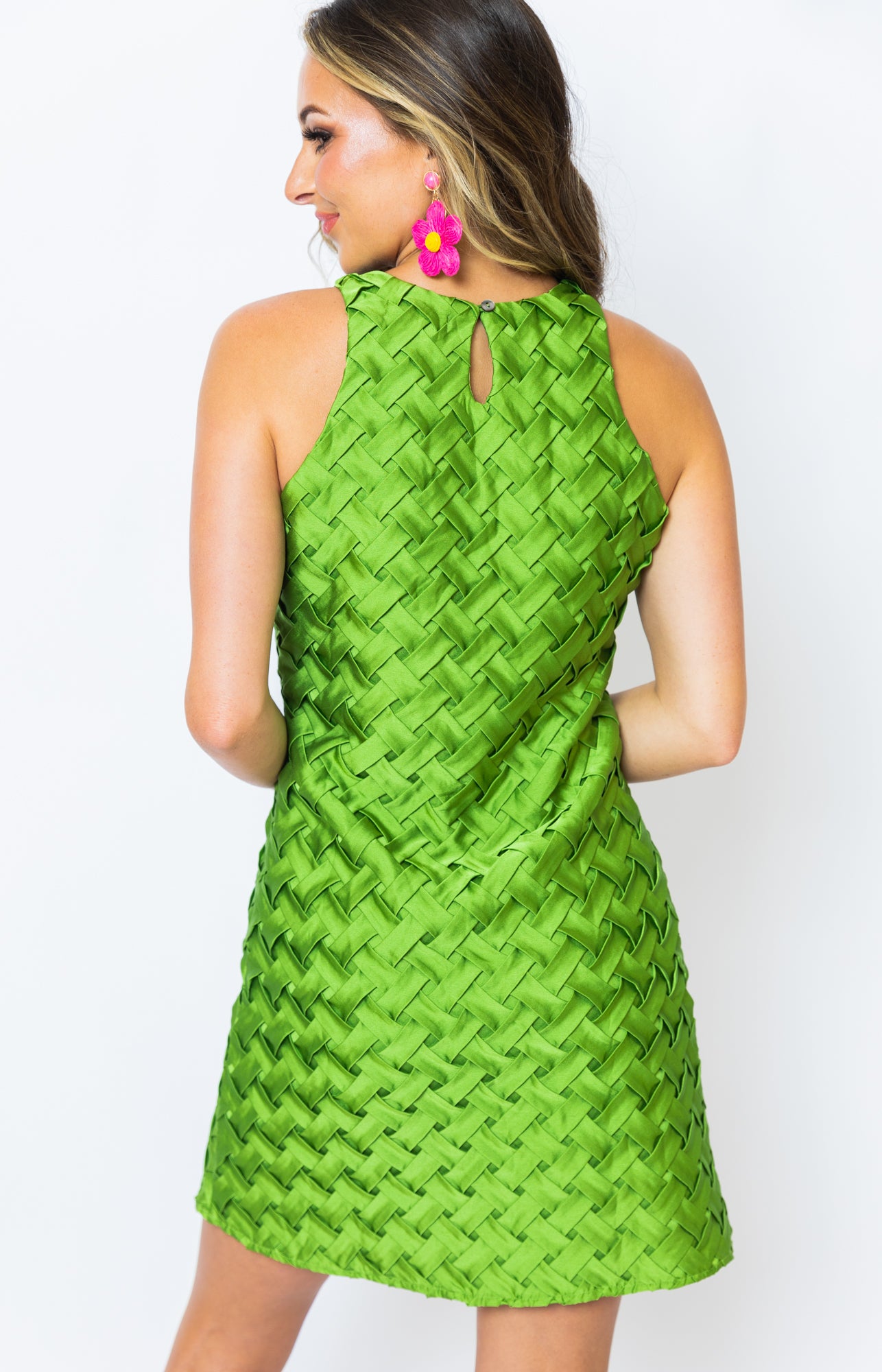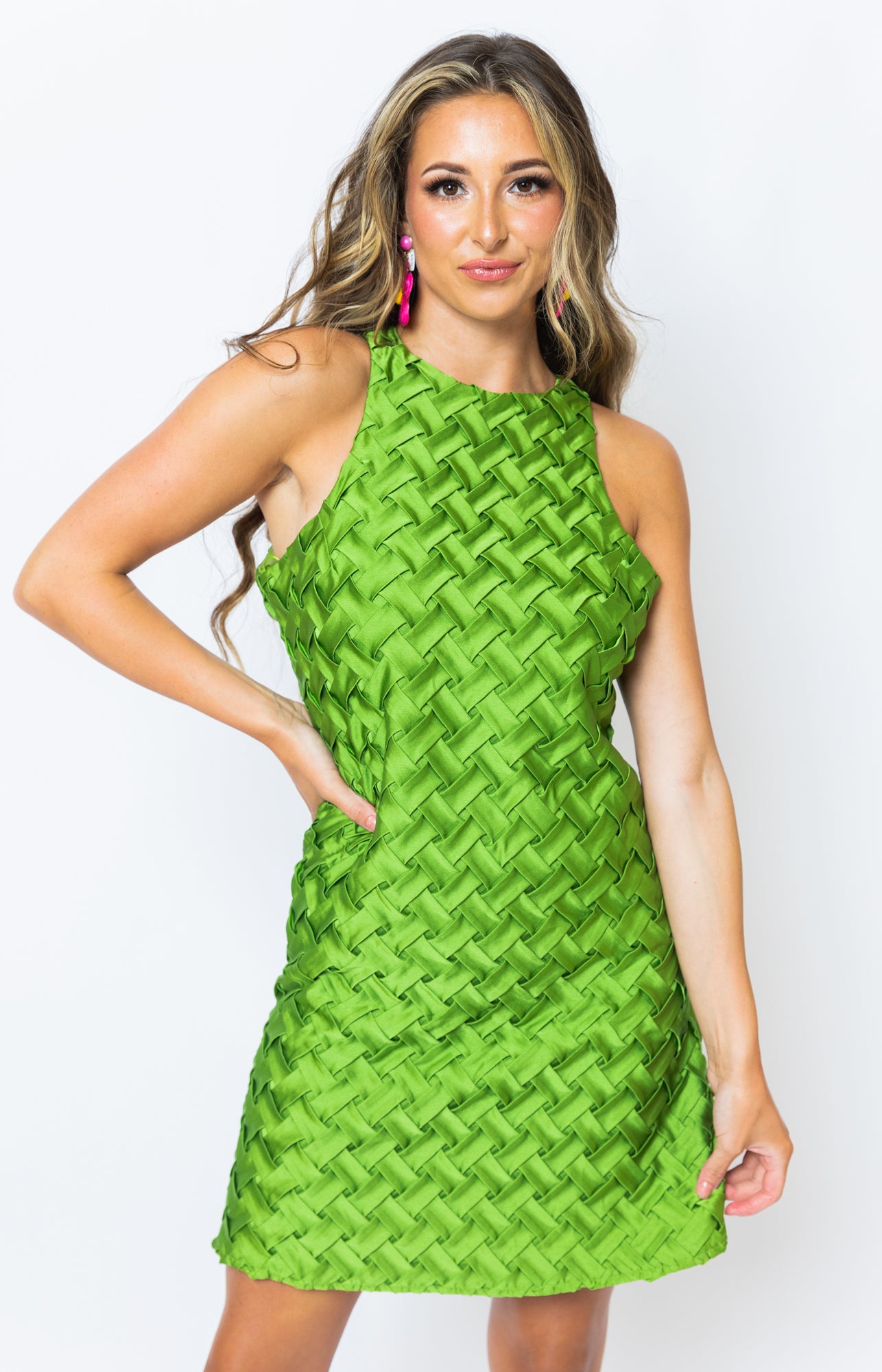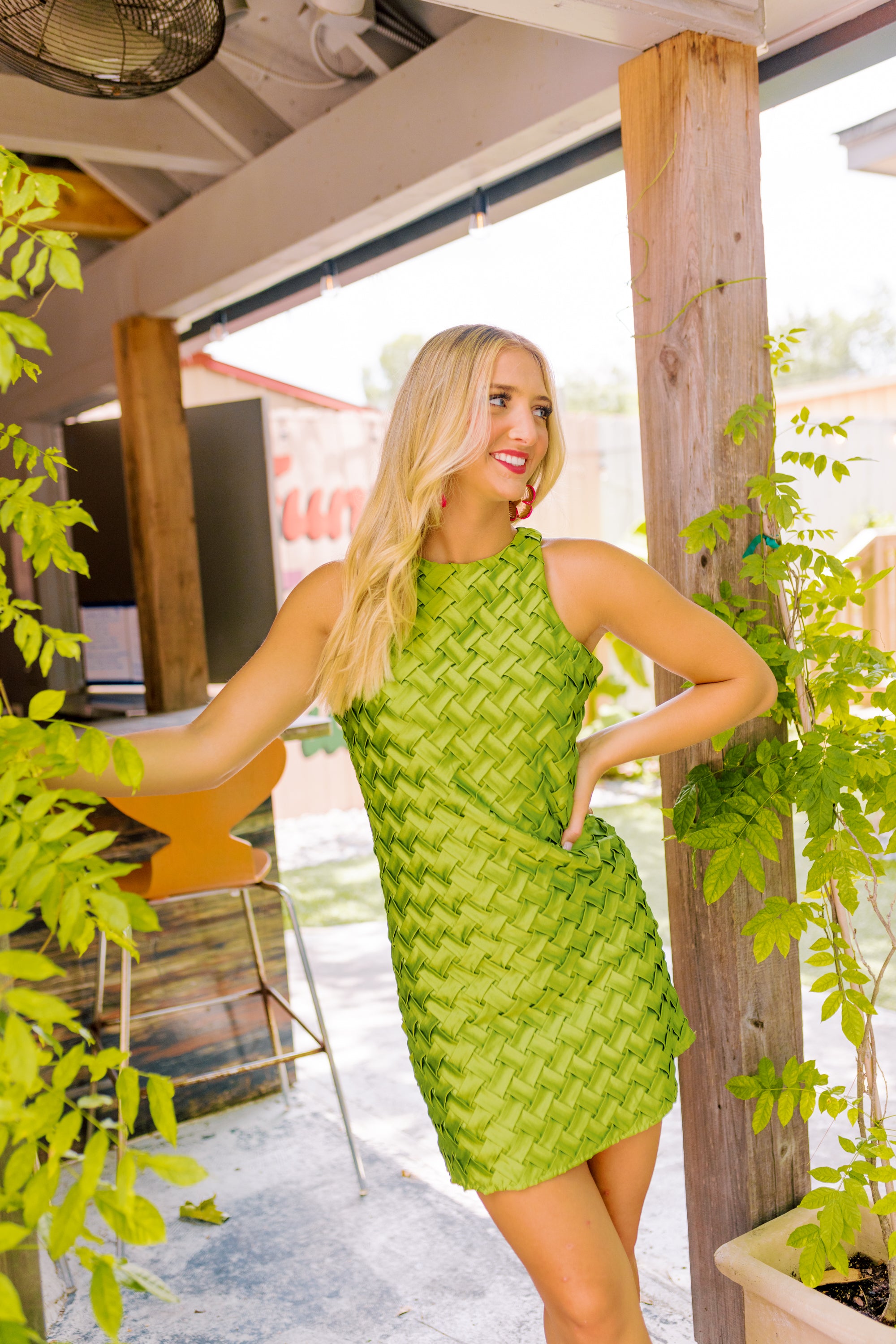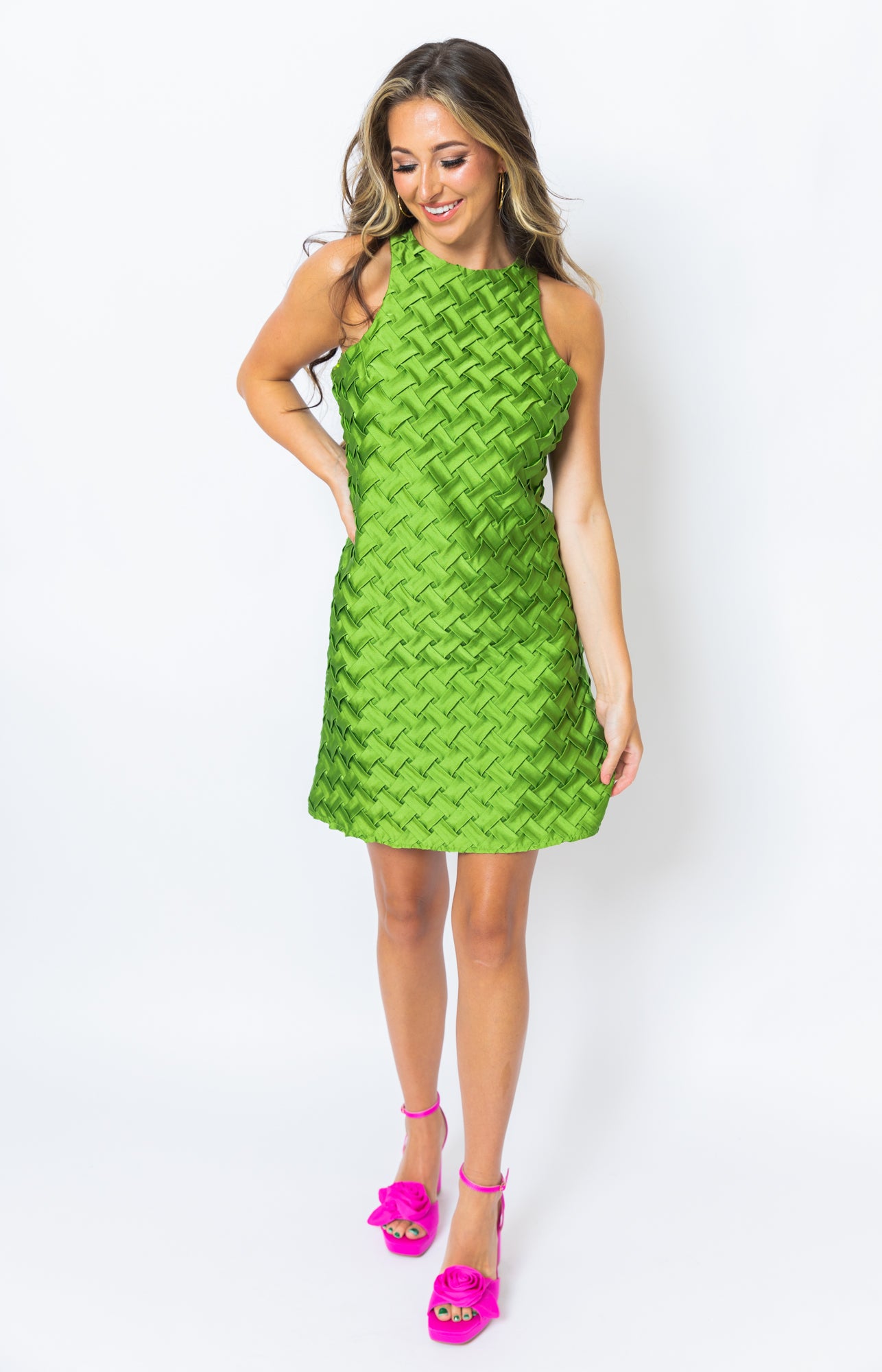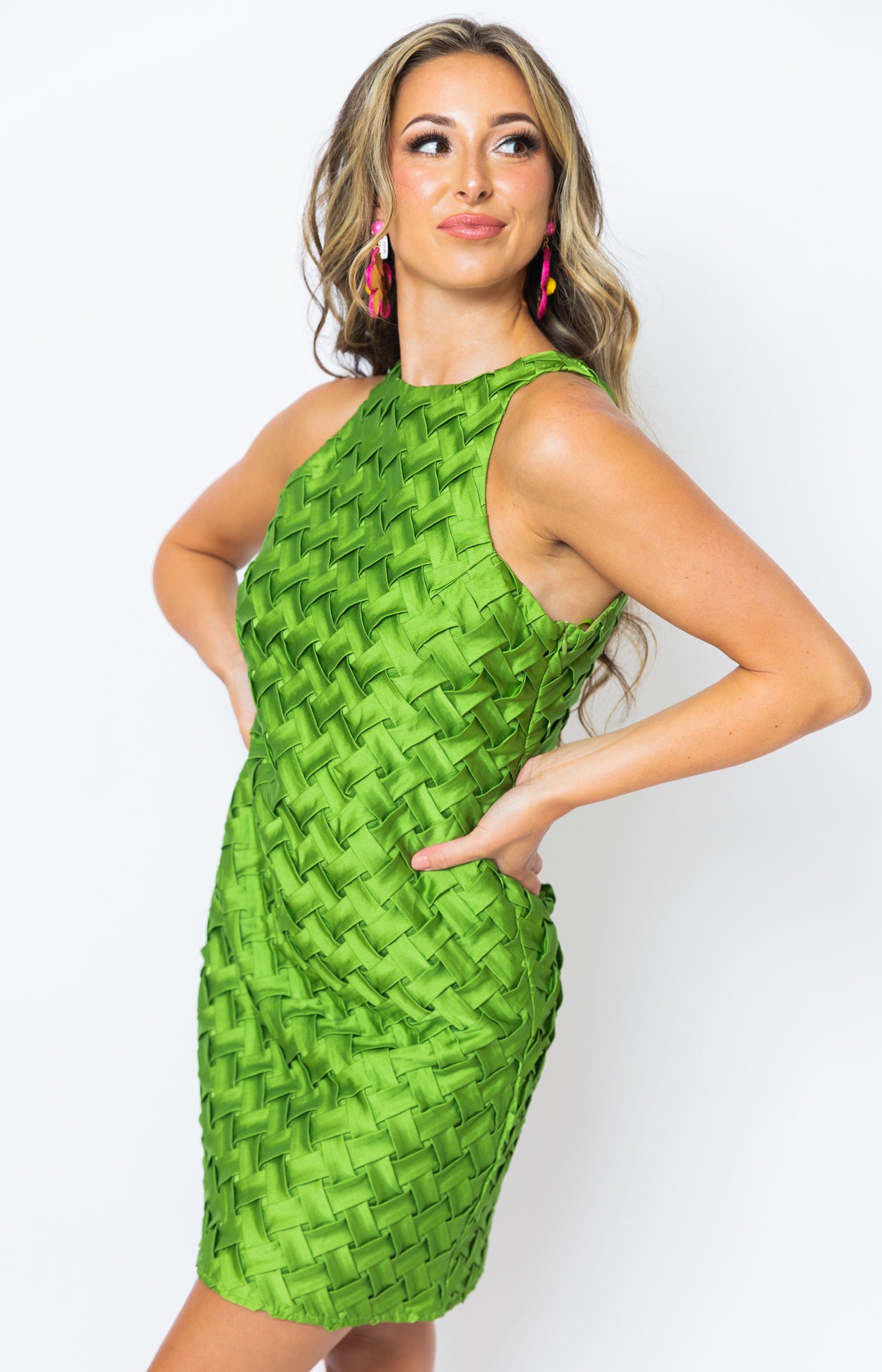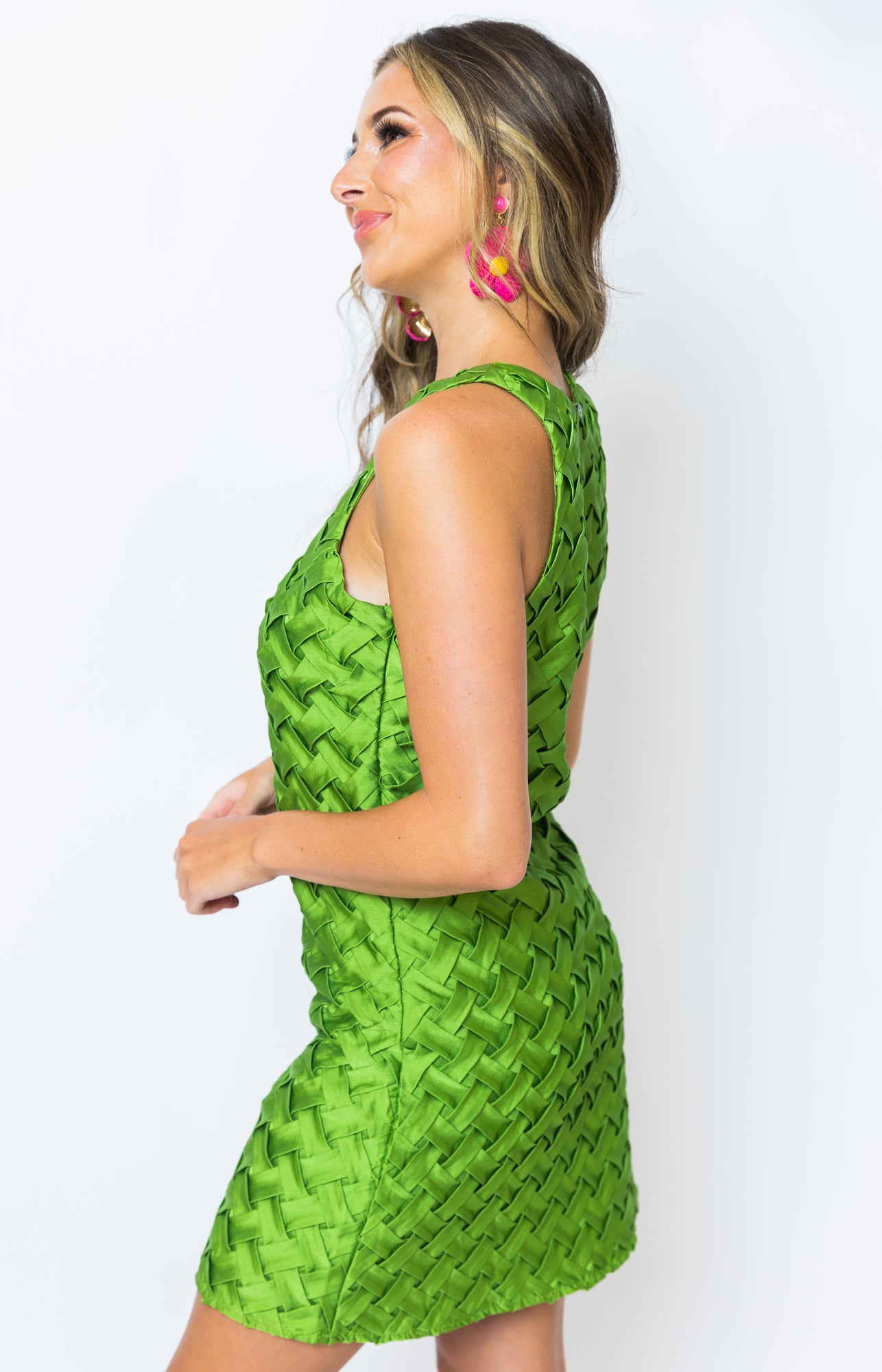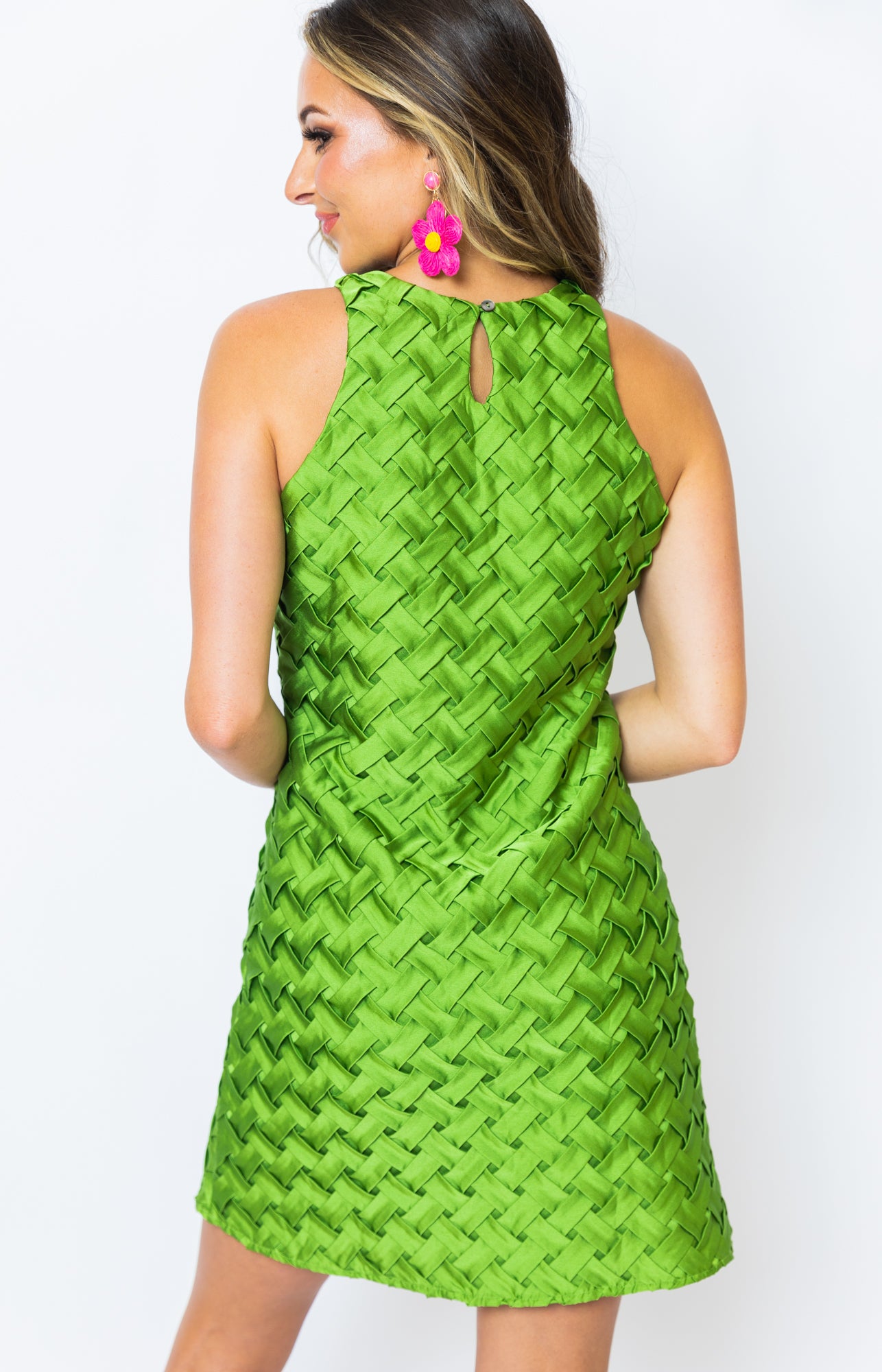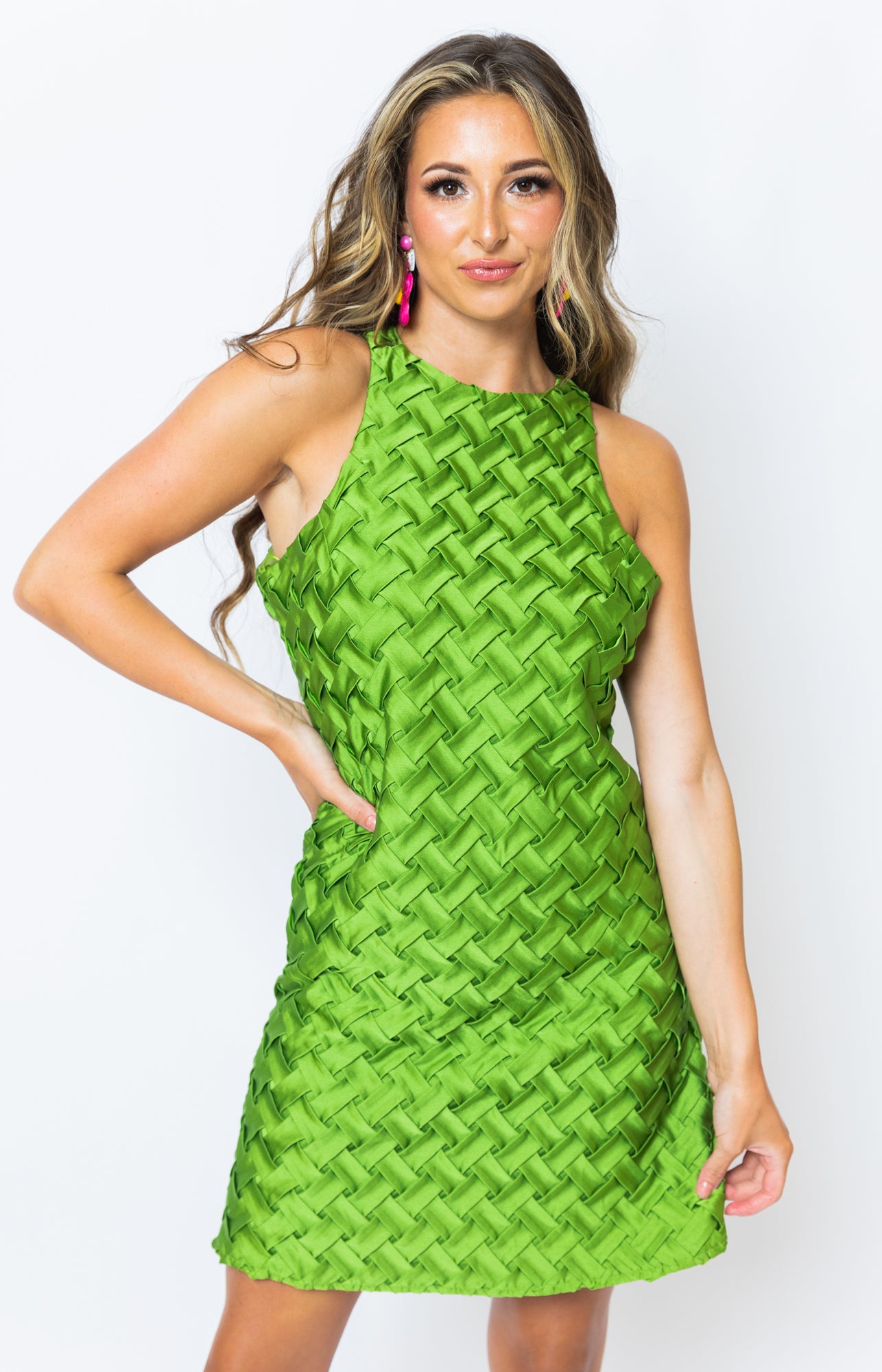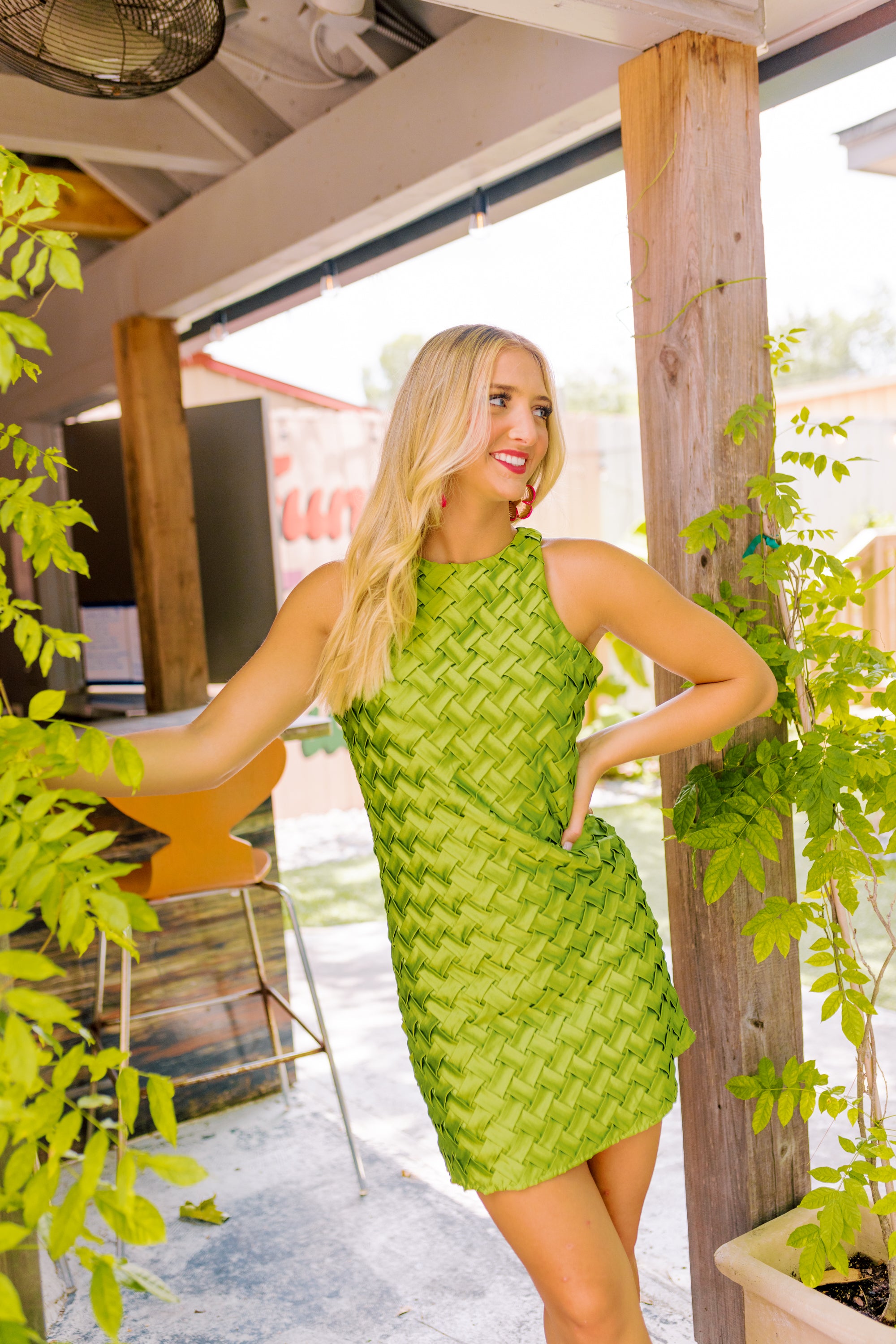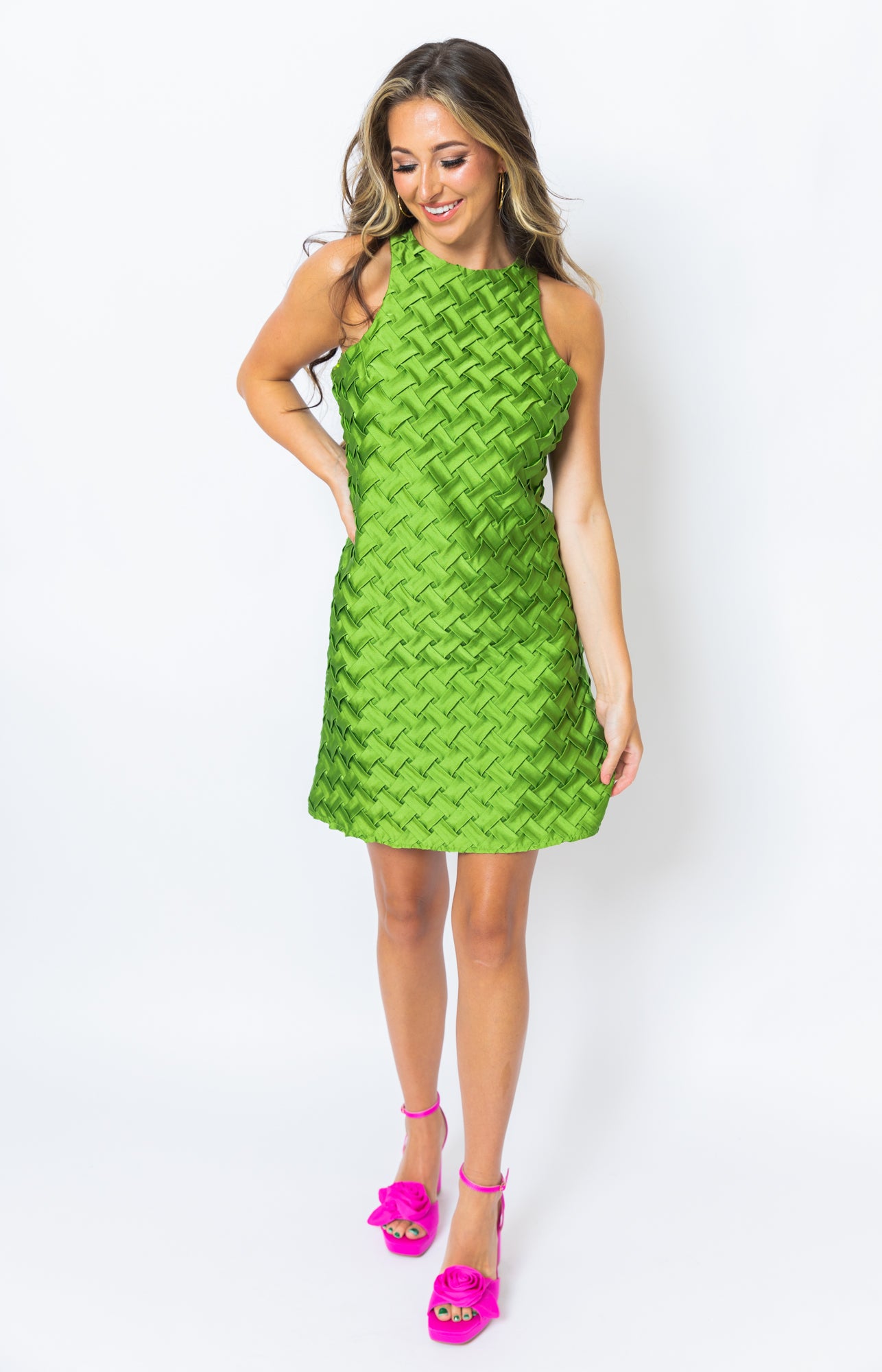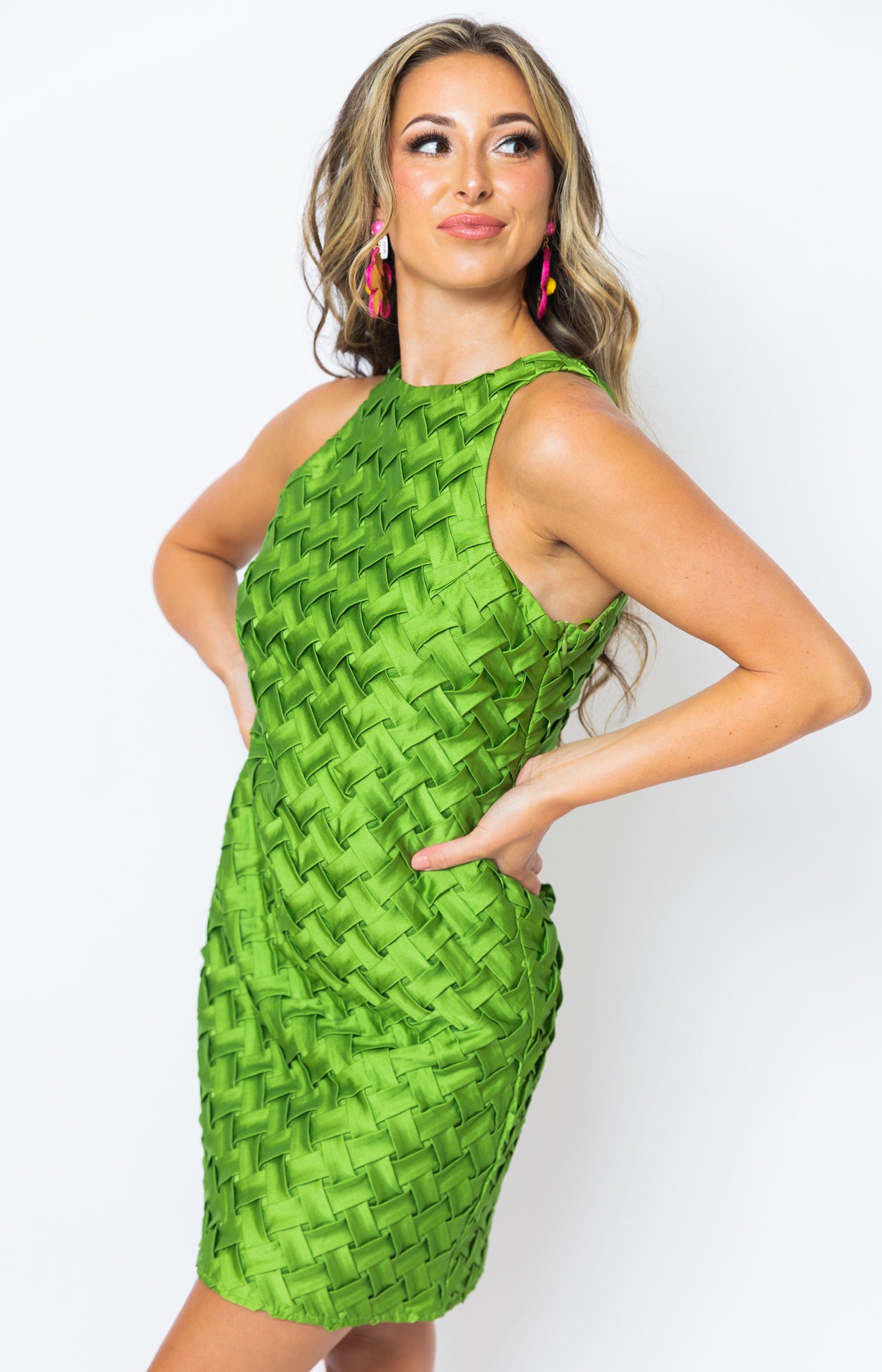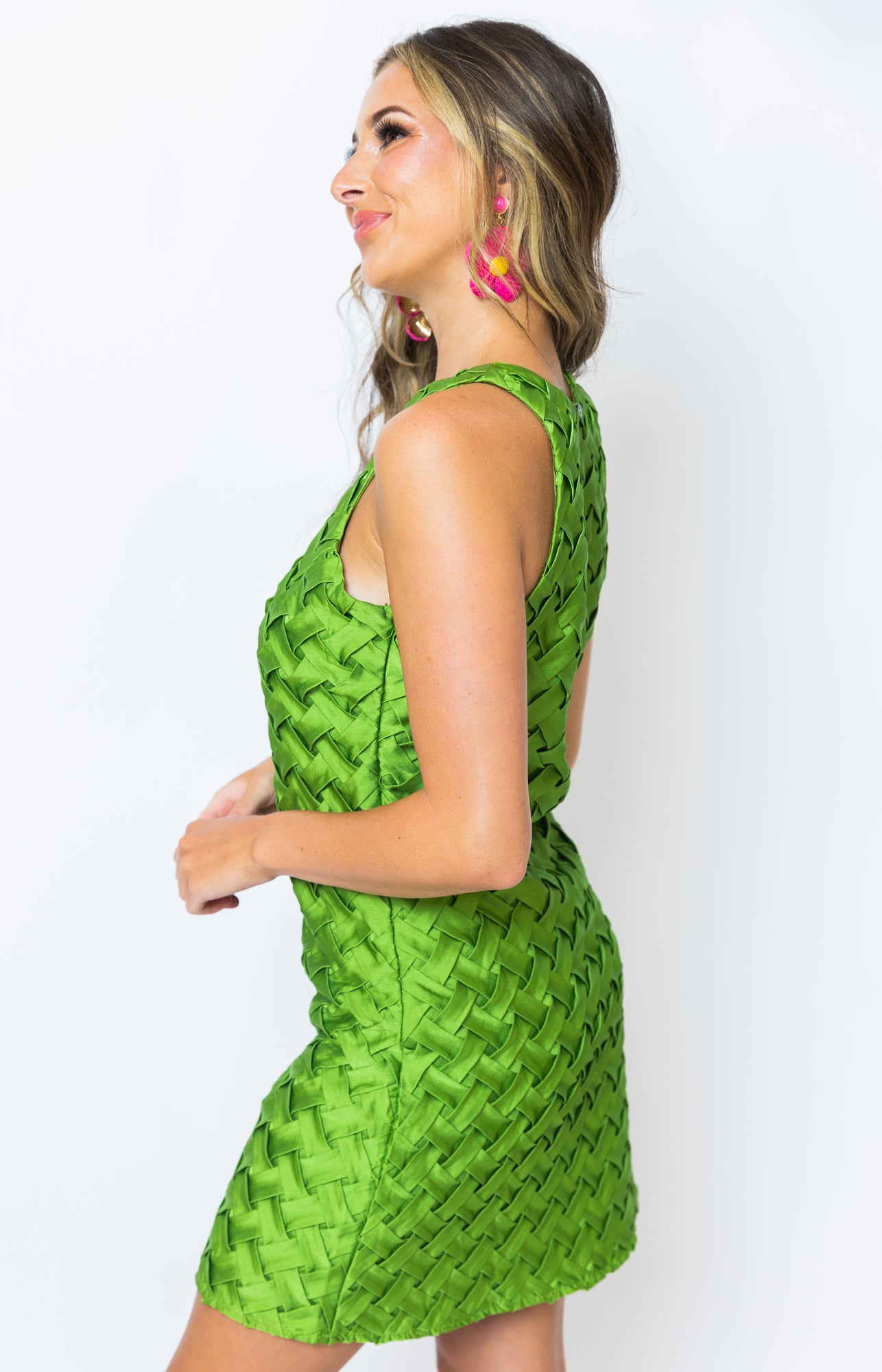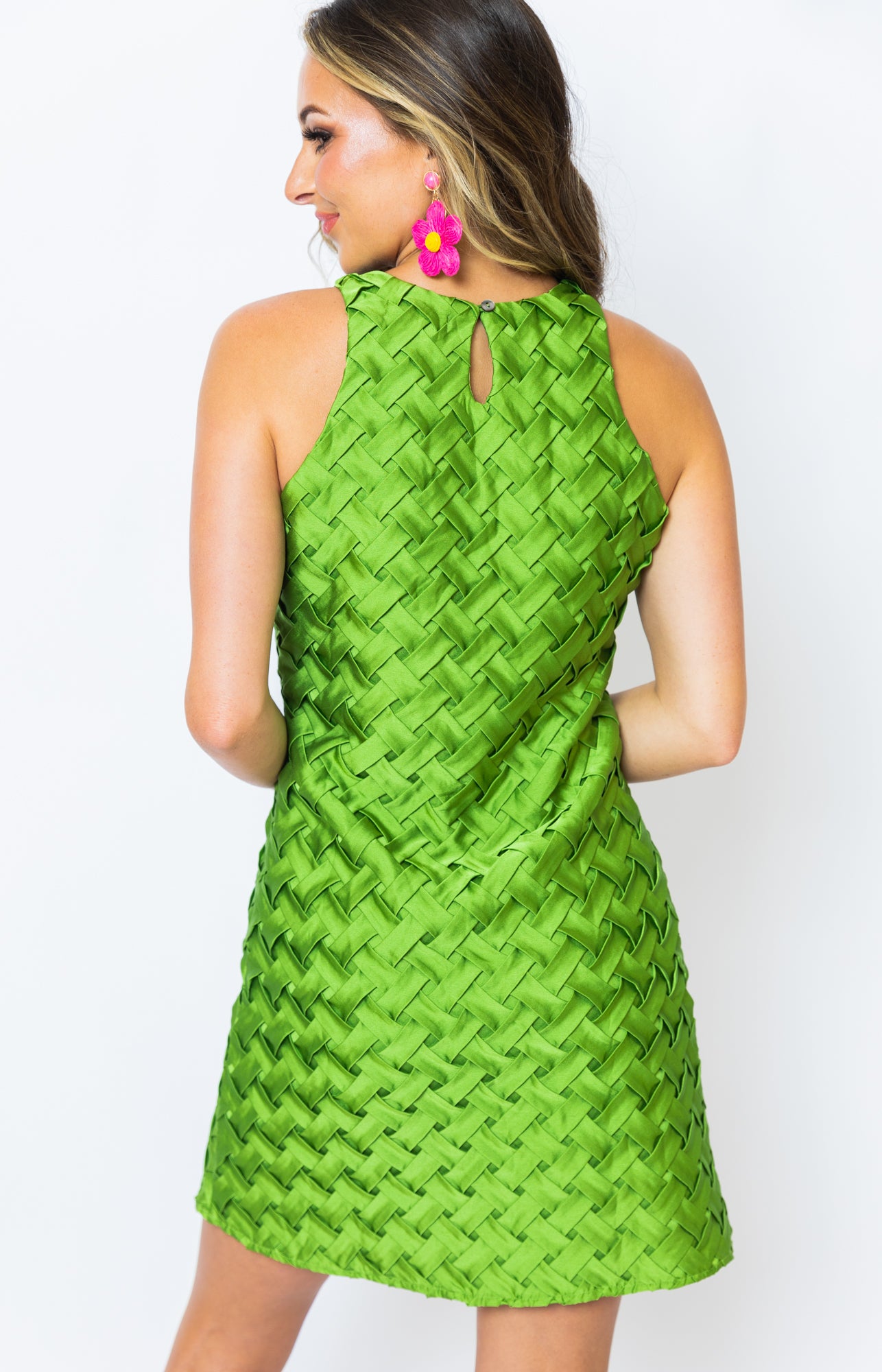 Heather Mini Dress, KIWI GREEN
DESCRIPTION

SIZE&FIT

MODEL INFO

LOCAL PICKUP

RETURN POLICY

SHIPPING
Introducing the Heather Mini Dress, a chic and stylish option for any occasion. This dress features a textured woven pattern, thick straps, a curved neckline, a sleeveless design, a relaxed fit, a small button closure, and a hidden zip closure on the side.
The Heather Mini Dress showcases a unique textured woven pattern that adds depth and visual interest to the dress. The pattern creates a captivating look that sets it apart from ordinary dresses, making it a standout piece in your wardrobe.
With its thick straps, this dress offers both comfort and support. The thick straps provide a secure fit while adding a stylish element to the overall design. They also ensure that the dress stays in place, allowing you to move with ease and confidence.
Featuring a curved neckline, the Heather Mini Dress flatters the collarbones and adds a touch of femininity. The curved neckline enhances the natural shape of your upper body, creating an elegant and sophisticated look. It's a timeless and versatile design element that suits a variety of occasions.
Designed as a sleeveless dress, it allows you to show off your arms and stay cool during warm weather. The sleeveless design also adds a touch of modernity and versatility to the dress, making it easy to layer with jackets or cardigans for a different look.
With its relaxed fit, the Heather Mini Dress drapes effortlessly on your body, offering both comfort and style. The relaxed fit allows for easy movement and provides a flattering silhouette that flatters various body shapes. It's a versatile style that can be dressed up or down to suit different occasions.
Equipped with a small button closure and a hidden zip closure on the side, this dress ensures a secure and seamless fit. The small button closure adds a delicate and decorative touch to the dress, while the hidden zip closure allows for easy on and off. They contribute to the overall polished and refined appearance of the dress.
Whether you're attending a garden party, going out for a casual outing, or enjoying a night on the town, the Heather Mini Dress is a stylish and versatile choice. Its textured woven pattern, thick straps, curved neckline, sleeveless design, relaxed fit, small button closure, and hidden zip closure on the side make it a fashionable and comfortable dress that will make you feel confident and effortlessly chic.
textured woven pattern
thick straps
curved neckline
sleeveless
relaxed fit
small button closure
hidden zip closure on side 
100% POLYESTER

HAND WASH IN COLD WATER, DO NOT BLEACH, HANG TO DRY

MEASUREMENTS OF A S:
EMERY
Bust 34
Waist 25.5
Hips 33
Height 5'9"
We now offer local pickup in the Acadiana area! Please allow 2-4 business days for orders to process from our HerringStones Headquarters.
Orders will be delievered to our Pickup Location at 1901 Chemin Metairie Parkway, Suite 4, Youngsville Louisiana 70592, United States.
Our Youngsville Storefront is designated for pickup only not a fulfillment location. No product from your order is fullfilled by our Youngsville location
You will receive an email when your order is ready for pickup!
THANK YOU FOR YOUR BUSINESS! If you shopped with us, we want you to be 100% happy with your purchase!
We offer EXCHANGE or STORE CREDIT for returns. All return requests must be made within 17 days of the order being received. Items must be returned to us within the 17 days. Returns that exceed this limit will not be accepted. Any items sent back to us that are not in compliance with our return policy will be shipped back to the customer at their expense. Once a return is delivered, please allow 5 business days for it to be processed.
Store credit will be issued on the same platform from which the item was purchased. Example: If purchased on our app, credit will be applicable on the app. If purchased through our website, store credit will be issued to the website. Store credit with our app or website cannot be used in store locations.
Each item must be returned to us in the condition they were received in. Items must be returned unworn, unwashed and smoke, deodorant and perfume free. Make-up free & stain free. All original tags must be attached. Shoes must be returned in their original shoebox.
We reserve the right to refuse a return if these conditions are not met.
The follow items are
FINAL SALE
and cannot be returned:
Homecoming Suits

(exchange only see details below)
Homecoming Hats

(exchange only see details below)
Swimwear / Bodysuits
Sale items

Mystery Box Items

Doorbuster Deals

Items purchased with a discount code/temporary sale of 30% off or more.
Homecoming suits are excluded from any discounts and/or discount codes.
*Original shipping fees are non-refundable.*
HOMECOMING SUIT/HAT EXCHANGE ONLY POLICY:
Please be advised that all homecoming suits and homecoming hats are excluded from our return policy for store credit. If you are not 100% satisfied with your homecoming suit, please contact HerringStone's customer service to exchange for another style. If you are purchasing a product as a homecoming suit please email our customer service rep at herringstonesCS@gmail.com to ensure proper notations are made!
*Some Items may be shipped separately due to stock of inventory.
We know you will be anxiously waiting for your package to arrive to your front door, so please read below to see our shipping details. Our customers are our number one priority and we want to make sure your order is shipped to you as soon as possible!
Shipping Rates:
We currently only offer one flat rate $7.00 USPS Priority Mail shipping option.
Delivery:
All orders are shipped via USPS Priority Mail. Once the package is on the truck, there is a 2-4 business day estimated arrival time. However, these orders do NOT have a guaranteed delivery date. Shipping may exceed 4 days as USPS does not deliver on Sundays or holidays.
*Please note that HerringStone's does not guarantee shipping on Saturdays and does not ship on Sundays or holidays.
*While we will do all that we can to ensure your order is delivered on time, HerringStone's cannot be held responsible for conditions beyond our control such as severe weather, postal interruptions, etc.
*Pick up orders can be processed outside of our set shipping days, please email herringstonesCS@gmail.com to make these accommodations!
*Some Items may be shipped separately due to stock of inventory.
When will my order ship?
All orders shipped on mondays and wednesdays of each week. Our friends at USPS pick up our shipments at the end of every Monday and Wednesday. We also try our best to dispatch orders that are ready to ship every afternoon before 3:45pm CST, Monday & Wednesday.